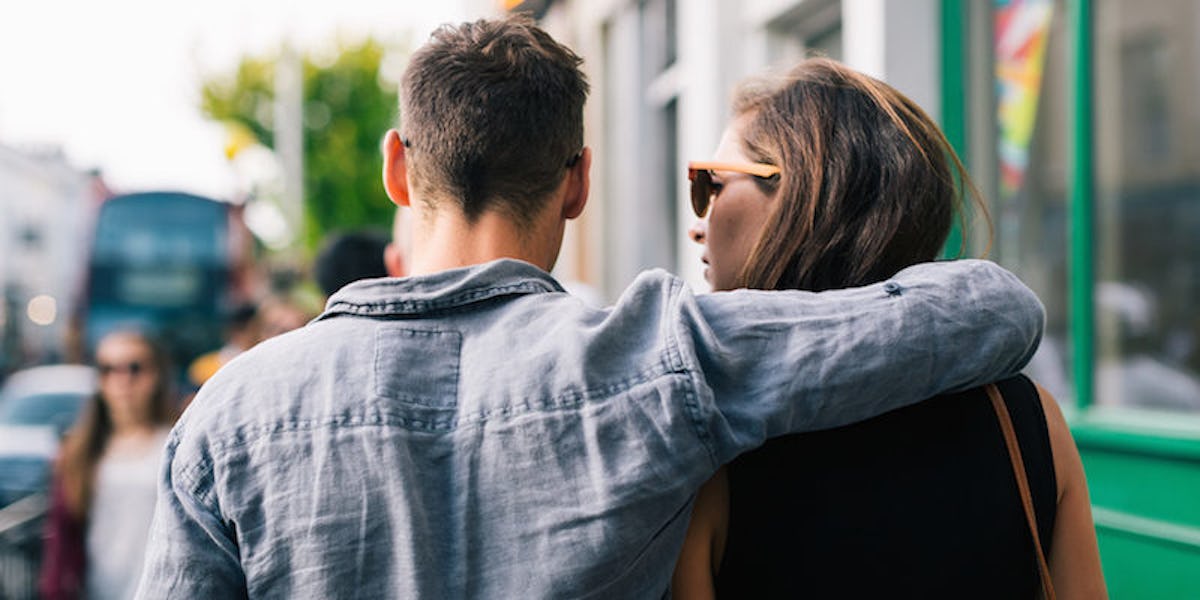 How To Make The Most Of Post-College Independence And The Real World
You've recently graduated, scored an awesome job and moved out on your own to a fabulous new condo in the center of your dream city. You're feeling excited, motivated, determined and, above all, completely incapable and nauseated. You realize you are alone, you don't know how to cook; it's only been two days, and your place is a complete mess.
Welcome to the real world. It's not as amazing as we thought it would be. So why did we pray for this day to come sooner throughout all those carefree university years?
I've been on my own for a little over four months now, for the very first time in my life, and I've learned a few survival tricks that I would like to share. Keep in mind, I'm still learning and haven't figured out a complete balance yet, but I am hopeful, passionate and ready for the challenge.
Befriend anyone and everyone.
In a new city, it's important to make new friends! I know it's a difficult task because you can't replace your besties from your childhood or university, but in order to avoid becoming a lonely alcoholic, you need to put yourself out there and socialize. Anyone you meet throughout your day is a complete open door of opportunity.
A simple smile or "good morning" can lead to wonderful conversations, and you never know what that person can offer - maybe a great job opportunity or a potential romantic interest! You may even find an ideal candidate for your Saturday night club-hopping buddy. It's important to keep up this friendly energy, even with people you wouldn't normally interact with, like that crazy cat lady who lives two doors down.
Don't clutter your fridge.
As soon as I moved into my new place, I filled the fridge with all the basic essentials and some great organic fruits and vegetables. I was so excited to cook gourmet meals and make healthy smoothies. This lasted two days. After that, I had plans with my new friends I had just recently met! When the weekend came around, I had convinced myself that days off were for exploring the city and trying new hole-in-the-wall type restaurants.
By the time Monday came around, I was exhausted and had no energy, so I put off the cooking for a couple of days. When I finally opened my fridge a week and a half later, many of the contents had gone bad. Throwing out all that food that you spent your hard-earned small salary on has got to be the worst feeling. I realized I'm not living back home with a big family where the fridge needs to be loaded at all times. So now I do my grocery shopping keeping only the next two days in mind. I try to buy different things each time to keep my meals interesting.
Go out alone.
This is an important one. In a new city, there are so many cultural events or shows you will want to attend, but you might not always have someone available to go with you. You need to learn to enjoy your own company and push yourself to go out. You need to be creative. For example, I love reading, but it's purely a solo activity I do in the comfort of my own home.
So a friend of mine suggested I get dressed up, grab my reading material, and go sit in a lobby or restaurant of any five-star luxurious hotel. The crowd on any weekday will be mostly c-level executives attending business meetings. With a simple smile, you probably won't be sitting alone for too long. Granted, you might not get much reading done, but think about the networking opportunity!
Create a flexible budget.
I remember sitting with my dad and listing each and every bill I would have to pay. I then compared it to my salary, and the oxygen level suddenly dropped significantly. I made myself a strict budget, but I realized that with all these new people I was meeting and the new restaurants I was trying, it would be impossible to follow. I wanted to enjoy my new city and learn all about it, which evidently would be costly. So you have to treat the first three months as an investment in your happiness.
You are investing in new friends, and you are investing in new experiences that will help you ease into all the changes. With that frame of mind, create a basic necessities budget, with flexibility for the fun activities. After three months, re-evaluate your spending and start being more conscious of it.
Keep in touch with your family.
I'll shamefully admit that in four months, I've had more mental breakdowns and anxiety attacks than throughout my entire bachelor's degree. It's so sad that the actual attacks are not even the low point; it's those emotional phone calls or angry emails to your parents that are the real embarrassment. Those breakdowns are even more humiliating because I was the one who was so adamant on moving out and becoming independent.
My parents supported my decision, but of course, they were scared. Yet, since I knew it was time for this bird to leave the nest, I convinced them whole-heartedly that I would survive. A week later, I called them crying hysterically! I wanted my mama to come rescue me. Instead, she told me to suck it up because my life was so much easier than her life was at my age. All that spoon-feeding and coddling I received daily at home was instantly gone, and I am so grateful for that.
She reminded me that this was my decision, and it was for the best. Right away, I realized how cool my life really was and snapped out of it. No one else would have helped me out of that state of mind as efficiently! So keep in touch with your family because even though they nag excessively, and you argue constantly at the end of that stormy night, they will always have your best interest in mind and keep you grounded.
These are the five main survival tricks I've learned so far while living on my own post-college. It definitely gets easier each day, especially when you look at the big picture. I mean c'mon, you've successfully accomplished all that you had hoped and dreamed of for life after college. Despite the obstacles, you actually made it! Indulge in a daily dose of pride and give yourself props. Now, it's time to move on to bigger and greater things.
Top Photo Courtesy: Tumblr