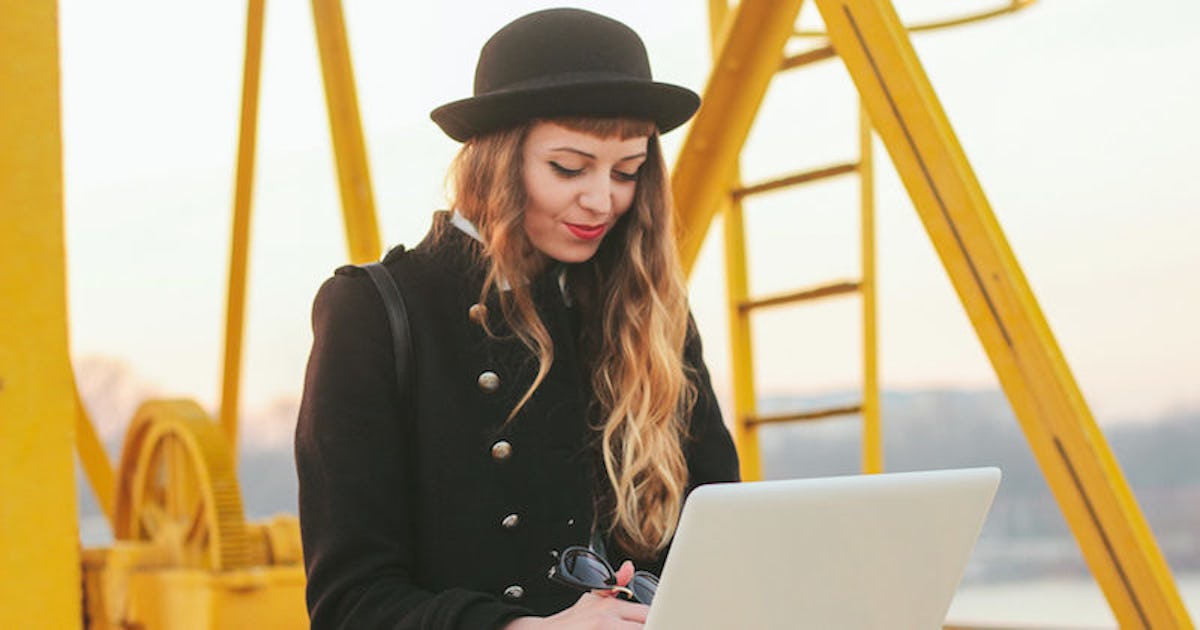 How I Held Onto My Optimism After Getting Laid Off From My Job
It was like any other Friday morning.
I stopped for coffee, headed to work and cheerfully sat down to begin the eight hours standing between me and the weekend. After getting settled in, my boss came by with some not-so-positive news: I was being laid off after almost a year of hard work.
As I sat there in a bit of shock, he explained to me the unfortunate state of the company that would soon be closed permanently.
I preserved a smile as I began to box up the various desk accessories I owned before making three trips to my car. (Hey, I had quite a bit of stuff decking up my small little desk area.) After maintaining my composure, I did what any other adult 25-year-old girl would do: I called my mom.
As soon as I muttered the words, "Mom, I was laid off," tears began to stream down my face. It set in. It was real, and I had no job to return to.
My mother, being the positive woman she is, calmly said to me, "Everything happens for a reason." I got off the phone with her and began to drive home. As I was driving, her positive words resonated with me. I made a decision to not let this obstacle get me down and to find the silver lining in the situation.
I realized I was actually very lucky. I'm not suggesting I was lucky to have lost my job, but I am lucky to have an education and experience under my belt that makes me marketable. I'm lucky to have a roof over my head and people around me that are supportive and encouraging.
Does it completely and utterly suck that I lost my job? Heck yes, it does. Am I going to let it discourage me? No, I am not.
One unfortunate thing about life is, things don't always go our way. Bad things are going to happen that we cannot control. What we can control, though, is our reaction and our perspective.
Losing my job is not a fortunate thing, but I'm approaching the situation with an optimistic outlook and a determined mind to find something better.
The funny thing is, the day I lost my job was one of the best days I'd had in a long time. Now, I'm not suggesting this had anything to do with actually losing my job, but I made a conscious decision to surround myself with positivity, starting with that unpredictable Friday.
Being that I have the most supportive and incredible boyfriend and family in the entire universe, I was able to spend time with them on my not-so-typical, jobless Friday. Since I did not have a lunch hour to abide by, I was able to meet my boyfriend for lunch at one of my favorite breakfast spots, followed by a day of enjoying the beautiful weather with my sister and grilling some delicious food with my family.
They say the best days usually just happen. They aren't necessarily planned out in advance or expected to be great. If you told me the day I was laid off would be one of my favorite days, I would've kindly laughed at you with a grin of doubt. However, I came to the sparkling realization my day was one for the books because I allowed it to be.
I can't say this enough, and I often have to remind myself from time to time: Optimism, positivity and perspective are all things we control for ourselves. Sure, life can make all that pretty hard at times, but what helps me most is seeing the big picture.
Bad things are going to happen, and there is very little we can do about it after they happen. However, our reaction and the way we perceive things is 100 million percent in our control. So, anytime something gets you down and discouraged, don't forget to remind yourself you don't need to feel that way.
No matter what situation you are facing, remember that life is 10 percent what happens to you, and 90 percent how you react to it. So, keep that chin of yours up and know you can get through whatever comes your way.