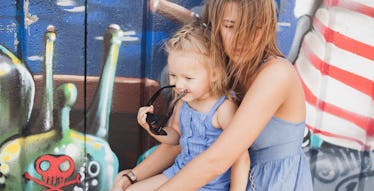 This Is The Easiest Time To Try To Be Famous
Stocksy
It is ridiculously easy to become famous these days. Aside from the development of so many new tools of publication, the evidence behind this claim can be attributed to the caliber of people that are attracting what truly is nationwide attention as of late in addition to the amount of time in which most of them remain in the public eye.
It's a combination of several changes in terms of personal broadcasting, standards of entertainment, and the average human's attention span. Thanks to these changes, the transformation from an average individual to a celebrity is now a process that requires nowhere near the amount of effort, persistence and artistic quality that it did just ten or fifteen years ago.
The most obvious reason for the great increase in chance one has of becoming famous is of course the existence of the modernized internet. As we all know, Youtube allows anyone with a camera to put a video of themselves online for anyone perusing the popular website to view should they come across it at any time.
Then there's blogging or simply starting your own website, two more methods of publication that don't require any licensing, certifications or auditioning process of any sort to take full advantage of. Besides the need for the money necessary to purchase your own domain, you don't need to know the right people or perfect your craft to the most elite level before utilizing these capabilities of publication for all they are worth.
It's almost as if you can attain a following and audition for the unfamiliar at the same time by broadcasting your talent Youtube or your own web series, which ultimately saves a lot of time and effort that would go into introducing your work to the unsuspecting public the traditional way.
Prospective actors and screen writers don't have to impress a casting agent or sell their scripts just like prospective authors don't have to wait until they are approved by a publisher to share their thoughts with the rest of the world. If you've got something you think others will find entertaining or intellectually stimulating, there's more power in your hands to impose your creation onto an unsuspecting crowd than ever before.
The fast paced nature of modern technology has definitely impacted our attention spans, which leads to another reason as to why public recognition is abnormally successful as of late. These days, even the most commercially popular subjects of popular culture have a life span of five or six years of fame at most. Not only do they achieve fame at such a rapid span of time, but they also spend a shockingly small amount of time in the public eye in return.
With all these different sensations pertaining to different demographics coming and going at the drop of a hat, there is always room for more. The more trends and celebrities that are embraced by the masses, the greater chance the aspiring talent has of being noticed just for the sake that they pose an alternative subject of interest to a society that is always hungry for more.
People seem to be willing to welcome anyone or anything into their lives that has taken advantage of the dismal attention span of the general public by adding yet another generous helping of individuality to feast our eyes or ears on.
Whatever you think the people want, don't hesitate to shove it in their faces because their acceptance rate is pretty high and it's not like whatever they are currently focused on is so amusing that they'll still find it intriguing in a week or two.
This brings us to the most pessimistic and almost shameful piece of evidence as to why it's so easy to get famous in this era. It's safe to say that as a society we have become sadly content with settling for a lower quality of entertainment by just accepting what we see on screen and treating these talentless imbeciles as if they really were worthy of honor, respect or any gratitude whatsoever for their positive effect on humanity.
The criteria for what it takes to be appreciated by a lot of people has drastically changed over the last ten or so years to the point where being intellectually or emotionally stimulating through the use of artistic expression is basically an extinct or better yet unimportant characteristic of the modern day celebrity.
You don't need to have a valuable lesson or perspective about life or the changing times to become a subject of valor or admiration. This forgotten attribute has been replaced by just how okay you are with the idea of making a complete ass out of yourself in front of a camera for the sake of attention or entertainment.
It seems that those aspiring to become celebrities have come to terms with the fact that it doesn't matter what people think of you as long as you are being thought of because the feeling of popularity is just too tempting to let a little speed bump like earning a horrific reputation destroy the quest for fame. Celebrities of all sorts (politicians, recording artists, reality stars, etc) have no problem taking on alternate personalities just to seem more appealing or outrageous to the human mind.
This is the age where people will say or do whatever the public finds amusing just to experience the thrill of being famous. There have always been people who attained fame by being hated or laughed at, just not so many or to such a worldwide level.
Now that it's become so easy to get famous, what does it mean to be a celebrity? Is it still a label that should garner as much value and respect as it used to? I think the overwhelming answer is no. Celebrities come into our lives and before they know it we spit them out for the insufficient substitutes for cultural icons they are.
I just hope that anybody aspiring for status of this nature is aware that the treatment they are after is going to be nothing like that of the idols and artists of the past, those who had to put in an amount of passion and dedication into their message that is completely unknown to most famous people today.
It just goes to show that when you are deciding what your primary goal in life should be, the journey and destination that come with becoming famous nowadays is rarely as commendable or rewarding as the average onlooker imagines.
Sean Levinson | Elite.