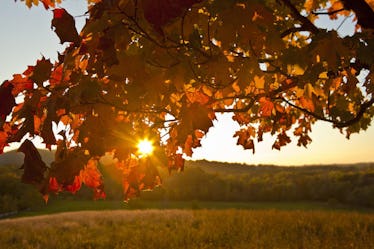 Travel For A Cause: Why You Should Choose Your Destination With A Purpose
While I was an undergrad psychology student at Monmouth University, there was a guiding philosophy: "Pick Your Little Piece of the World and Improve It." Easier said than done, yet if you are able to improve the world, you will likely improve yourself along the way. In fact, humans have a fundamental motivation to improve and grow.
This motivation, known in psychological research as self-expansion, suggests that for those who are lucky enough to build and improve their sense of selves by becoming better people — there are numerous benefits to this. For example, research shows that when you experience self-expansion, you put forth more effort on subsequent tasks and feel like you are more likely to successfully accomplish other tasks — perhaps even tasks like improving the world.
Research about self-expansion offers some insight into the types of experiences that are most likely to promote self-growth. Optimally, self-expanding activities will be new, interesting and challenging. As anyone who has studied abroad or taken a road trip can attest, traveling may be one of the most self-expanding experiences a person can have.
In a selfish world, it would be all-too-easy to travel just for your own enjoyment and potential benefit. But if you are really going to be accountable and try to improve a piece of the world, you need to do more… to be MORE. With this in mind, I decided to build something that would enable others to discover themselves as they discovered the world and see how much love exists out there. So, "Adventure Travel for a Cause" was born.
The vision is simple: a group travels to a country to experience new and interesting adventures (hiking, surfing, cliff-diving etc.), while also dedicating their time to those who are less fortunate (teaching sports to orphans, helping the community, etc). In each type of activity travelers challenge themselves to break out of their comfort zones to expand their senses of self-perception.
Getting the most out of traveling doesn't mean just having epic hiking routes or surfing your first wave. It's about the synergistic effect of those adventures and paying it forward to others. Teaching kids how to juggle soccer balls won't make you superman, but the ripple effect that even simple acts can have, not only for yourself, are immeasurable. We all have something to offer to others and to the world.
In the pursuit of this vision, I decided that just like any other job that provides new employees training and seminars in order to learn the trade, I would seek my own on-the-job training; the world would be my classroom. I bought a one-way ticket from Newark to Sydney, a place completely on the other side of world and totally unfamiliar.
While there, I don't know who I will meet, or what I will do, but I will do everything in my power to use my hands to serve and my eyes to learn. I am not trying to say this to impress you, but to stress that you must practice what you preach. I'm taking my own journey around the world, which is sure to challenge me, but will also be new and interesting, and will undoubtedly expand who I am.  By doing this, I will be able to better serve others as they seek to serve and improve the world. Together we can travel the world, and improve it — and it can start with just one trip.
Photo via We Heart It