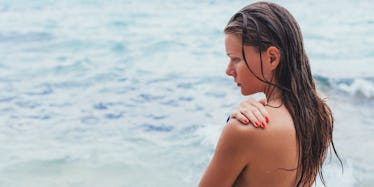 Why Living In The Downtown Area Of Your Favorite City Is Both A Fantasy And A Nightmare
No matter which city you call home, there's nothing quite like living downtown: the nightlife, the people, the hustle and bustle, and the... rats?
While there's plenty of downtown fun to be had, there are also clearly some downsides to the city life. Here are 10 love and hate factors of living the city center life.
Love: Living Next To The Bars
It's a beautiful thing to be able to walk 10 steps across the street to the best of what nightlife has to offer in the city. With watering holes so close, there's never a dull moment and no lack of people to watch (or with whom to party, for that matter).
Hate: All That Damn Noise
If there is night you choose not to go out, the noise from all the people having more fun than you are is a total racket. Hope you like falling asleep to the lullaby of beer bottles smashing and drunk couples arguing, because that's what you'll get.
Love: Walking Everywhere
Life becomes way simpler when you can walk to the grocery store, the dry cleaners, your friend's place or really anywhere you need to go. Plus, it's good exercise, which is important since you're not getting it at the gym you can't afford.
Hate: Evil Drivers
When you do have to bite the bullet and get in your car, traffic is a total nightmare. Not to mention, it's terrifying. If you make eye contact with anyone, you can be 100 percent sure you're getting flipped and/or cut off.
Love: Lofts
Exposed brick, original woodwork, high ceilings, factory windows... Is anyone not charmed by downtown apartments? Your place is everyone's favorite hangout and the best pregame spot in town.
Hate: How Much It Costs
No one needs to know how much you pay for said loft. Don't feel badly that you're paying more than half of your monthly paycheck for a bedroom that has no door and only three walls. Everyone's doing it, right?
Love: People Everywhere
When your sidewalks are constantly crawling with people, it's hard to feel lonesome or lost. There's something thrilling about being surrounded by people from all walks of life, all the time.
Hate: People EVERYWHERE
Yes, you read that correctly. This one's a double-edged sword. Sure, people are great, but on the occasion you actually want some solitude, downtown, it's hard to come by.
Love: Being In The Middle Of Everything
Concerts, sporting events, street parties, political rallies, races and shopping... When you live downtown, everything is happening, all the time — and it's freaking awesome.
Hate: FOMO
When there's constant activity around you, settling for a night in — no matter how much work you might need to get done or how much sleep you need to get — can be difficult. Sadness about missing out is definitely more severe for people who live downtown.
So, is the downtown life worth it? You might be poor; you might be tired and you might be claustrophobic, but yes, it's totally worth it. The slight inconveniences of the lifestyle are nothing in comparison to the feeling you get when you come home every day to the heart of your city.
Photo via Tumblr