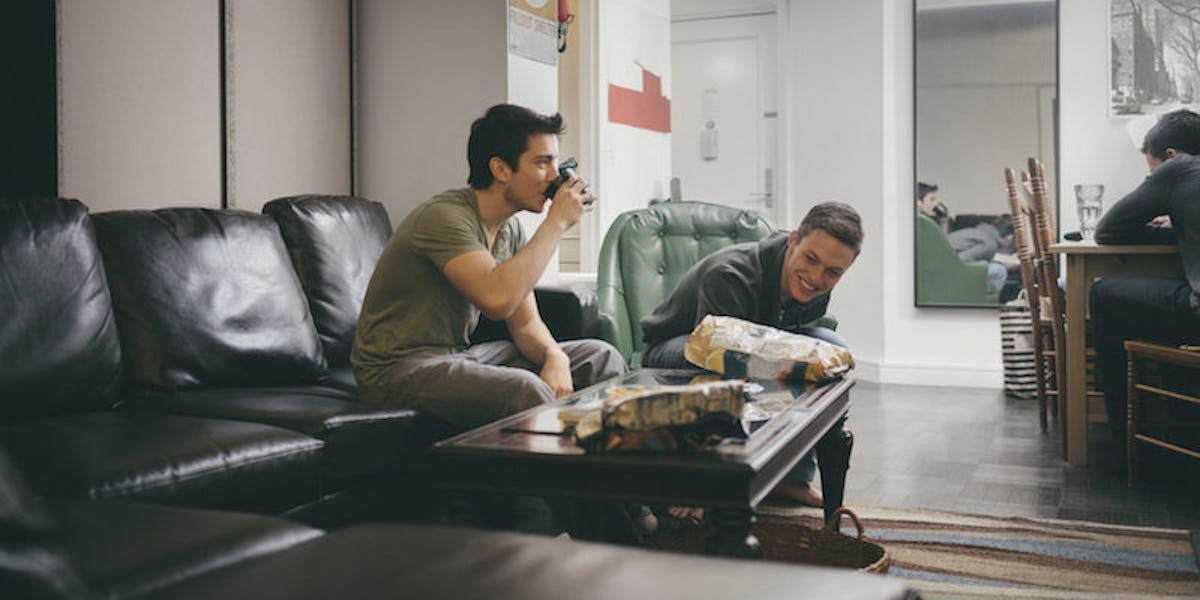 Introducing The 'Us-ie': Generation-Y's Answer To End The Vanity Of Selfies
Stocksy
The extended arm of the selfie hails itself wherever vanity demands attention. Technology has allowed us the pleasure of getting that self photo whenever, wherever, and as perfect as a person desires, yet the art of self-depiction is nothing new.
Take, for instance, the self-portrait of Van Gogh. When an artist renders him or herself, it is insightful and a dutiful exercise into the craft.
The selfie, though, just screams of a person who thinks so highly of him or herself that a great picture must be broadcast so the whole world can see and adore. Can people really be that into themselves? The short answer is, yes.
There are redeeming qualities about the selfie, like understanding the difference between who you are and how you want to be perceived.
Selfies tend to reflect a "look at me," zealous, childlike behavior. Is this the way most people want to be? Probably not, but there tends to be a lot of intensively produced snapshots of people in mirrors or at an arm's length away.
For all the vanity selfies have exposed, there is the "us-ie" that reminds us of the real purpose of taking a picture.
The act of taking a picture should not be a solitary activity, but one that embraces some kind of shared experience.
Having someone else take your picture shows that the other person cares enough about you to capture your moment. It shows that at least the photographer cares, whereas the selfie seeks attention, after the fact.
Think of pictures in which parents proudly snap shots or videos of their child's happy moment. The picture captures a moment, which is best when shared.
The us-ie, a selfie with more than one person involved, takes the shared moment to another level. Again, just like the selfie, the us-ie is not really a new concept.
For decades, families have been setting up tripods, focusing lenses and starting timers. The us-ie, by definition, forces people to interact, both when taking pictures and then, afterward.
The us-ie demands every person's approval, at some level before it is sent out to the world. When taken with close friends, us-ies might represent your truest self — even truer than with the selfie.
It's meaningful to share a moment with a close friend who is relaxed and free to be him or herself. It is always easier to be yourself when someone you trust is by your side, and when you publish selfies on social media, you step out to a larger audience.
Pictures should be shared because someone captures the moment for a reason. If you want to share a picture with you in it, then what kind of image do you want to display? Pictures are just more fulfilling when the viewing and production reflects a shared experience.
Top Photo Courtesy: We Heart It