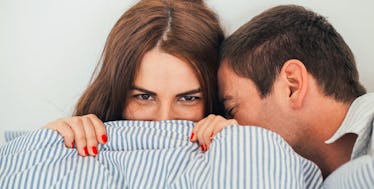 The 10 Worst Mothers In America
Stocksy
Some women are not fit to bear children. Straight up. It's pretty upsetting to see a lack of maternal instincts and whether it's because they're stupid or just plain smuts, one thing is for certain — they are probably on reality TV cashing out.
So in light of Teen Mom star Farrah Abraham's new sex tape, which she coordinated with Vivid Entertainment, we would like to divulge into some of the worst moms who currently grace this Earth. And look no further than your own backyard of America where some of the biggest imbeciles decide to raise their young.
Over the past few years, especially, have we witnessed some of the craziest stories of some bad parenting. It may be 2013, but there is no excuse for lack order in families. Imagine what the next generation of guardians will be like evolved from this. Frightening to say the least.
These ladies need to chill out. No one wants a whore for a mother. Or an abusive one. Here are the 10 worst mothers in America.
[nggallery id=15]