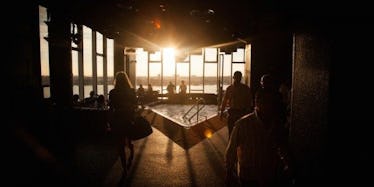 The Hottest Sororities In America
Stock
We all know how highly men hold college girls in their lives. It's plain fact that no one can remember a single thing they were ever taught in college, but they damn sure know what sororities have the hottest chicks.
We here at Elite have decided to cut the time for you so that you know where to take your talents on your next college visit.
These are the hottest sororities in America.
12. Chi Omega, Mizzou
11. Delta Gamma, Florida State University
10. Chi Omega, University of Colorado
9. Sigma Kappa, University of Delaware
8. Theta, University of Southern California
7. Tri Delta, University of Michigan
6. Kappa Kappa Gamma, Syracuse University
5. TRI DELT, University of South Carolina
4. Sigma Kappa, University of Arizona
3. Kappa Delta, Penn State University
2. Delta Gamma, University of Miami
1. Alpha Phi, Arizona State University
Top Photo Credit: Getty Images