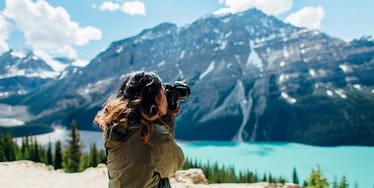 How To Land Your Dream Job, Even If You Don't Have The Skills Or Experience
Dream job: For many of us, it sounds like a faraway wish or fantasy.
The term is broad and means different things to different people. There is one thing, however, that can be agreed: It's really fucking hard to get it.
After all, nowadays, you have to have years of experience to even get a foot in the door at many companies, which means you would have had to start working when you were in, I don't know, first grade?
Chin up, y'all. It is more than possible to gain the skills and experience needed for your dream job without actually being in it already.
There are a number of ways to do so (all of which I have personally practiced):
Figure out what it takes.
First off, you must identify your dream job and research which skills are needed to do the job.
Use job boards and LinkedIn to research and compare job descriptions for available positions with that title, and note the most commonly listed keywords and skills associated with such a role.
This will help in your overall plan, as you now know what skills are required and how you stack up.
Missing some educational experience?
Some employers post open positions with their desired wishlist, but it isn't always a hard no if you don't meet all qualifications.
Some employers will allow professional experience to substitute for education.
However, if a four-year degree is something the job absolutely requires and you don't have it, then you have to decide what your next step is, and how important the role is to you.
However, there are many things you can do in the meantime to boost your resume and professional credibility.
Fill in the gaps.
If there are certificate programs you can complete in a shorter amount of time, see if you can do so as you pursue your degree.
Also, check out the numerous online platforms that offer online courses, some from prestigious universities.
Effort and drive can't substitute for education or professional experience, but it shows your commitment to bettering yourself and definitely makes you more attractive to potential employers.
Reach out.
Next, use LinkedIn and social media to join groups of like-minded professionals.
So, if you want to pursue a marketing role, join groups focused on marketing. This will allow you to get a handle on current hot industry topics, as well an engage with different levels of professionals and influencers.
Think about five to 10 people you admire in this professional arena, and ask them on informational interviews. (Do your research, and be prepared if they accept. And if you come up blank at who you admire, do some digging to figure it out.)
If you have contacts who can introduce you to thought leaders or the CEO of that company you hope to one day work for, build your relationships and utilize your network to get that introduction.
Attend networking events, and challenge yourself to speak to people you don't know. Also, figure out what you really want and need to know from them.
If you leverage your relationships wisely, you may even be able to come out with a mentor to lean on.
Missing professional experience?
If you've built relationships as advised above, you're a step ahead.
Lean on your network and put the feelers out for any positions you might be interested in. And don't be afraid to start smaller, if needed.
Assess your situation and determine the best fit. Perhaps your dream role is a bit out of reach at the moment, but another role within the industry will provide the stepping stone to get you to where you wish to be eventually.
Still not getting to where you want to be?
Consider a volunteer role or internship for a company or organization that can provide the experience you need.
Finally, educate yourself, and research, research, research.
Google exists so that information can instantly be at our fingertips. Search topics, news, jobs or anything relevant to your end goal.
Keeping yourself up-to-date and informed will put you a step ahead of all the other candidates, and it will put you that much closer to landing your dream job.