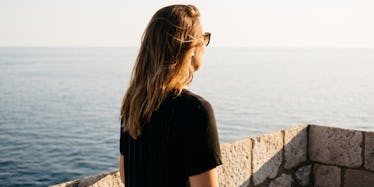 10 Reasons Why Croatia Is A New Hotspot For Young Travelers
Koen Meershoek
From unforgettable "Game of Thrones" scenery to thrilling sailing trips and a legendary music scene, there are countless reasons why Croatia is so hot right now.
During the busiest holiday booking period in 2015, youth travel experts have confirmed a significant increase in bookings for vacations to Croatia, making it one of the world's top tourist destinations.
If you're not following suit, you're definitely missing out.
Here are 10 reasons why Croatia is a hotspot for young travelers, and the ideal destination for an epic vacation:
1. "Game of Thrones"
The gorgeous and medieval scenery of the hit TV series has captured the imagination of viewers around the world and fuels the hunger for travel of a generation of fans fixed on visiting Croatia.
Croatia's starring role in "Game of Thrones" has certainly upped its desirability among Millennial travelers.
More and more, Millennials are seeking to explore locations seen on screen. Given how popular "GoT" is, it's no wonder adventurers are flocking to experience "Westeros" in the country that sets the stage for the famous series.
From Dubrovnik's Old City to the historic architecture in Split, Croatia is the perfect backdrop for a vacation inspired by the fantasy series.
Dubrovnik is one of the most beautiful cities you will ever visit. You'll feel as though you're in a fantasy in Dubrovnik, with its medieval walls and old city streets, along with its familiarity since many "Game of Thrones" scenes were actually filmed there.
2. The Perfect Climate
Croatia boasts a perfect Mediterranean climate with warm springs, hot summers and gorgeous, clear blue waters that will make you want to dive right in.
Sun-seekers won't be disappointed, as Croatia averages 2,600 hours of sunlight a year and is one of the sunniest countries in the Balkan Islands.
With waters that are a piercing turquoise blue, you'll have to pinch yourself to realize you're not dreaming.
3. New Music Mecca
Often referred to as the "new Ibiza," Croatia is quickly becoming the ultimate destination for music fans seeking out top DJs, like David Guetta, Rudimental and Duke Dumont.
In Croatia, summer is the season for music festivals, and they are incredible.
Pag Island is known for its legendary music scene, which is motivating music lovers to swap the Mediterranean Sea for the Adriatic for a world-class music experience.
For example, the Hideout Festival boasts world-renowned DJs at beautiful beachside locations on Pag Island.
4. Thrilling Sailing Trips
Croatia's Adriatic coast is the ultimate destination for a gorgeous seaside vacation. Its calm, warm seas are perfect for virgin sailors.
No longer reserved for the rich and famous, in Croatia, anyone can get a group of travelers together and set sail on a gorgeous yacht.
Budding captains can charter yachts to explore the islands that pepper the scenic coastline and cruise the ocean at their leisure.
Cruising the Croatian coastline on your own yacht makes for an unforgettable group experience, which is why youth travel experts, like Topdeck Travel, are seeing so many word-of-mouth bookings.
The price per head for a sailing adventure is surprisingly affordable, especially for such a luxury experience.
5. More Bang For Your Buck
Compared to its Mediterranean neighbors, Croatia offers young visitors more for their money. Travelers can enjoy dinners averaging $10-$15 and a beer for $4.
When it comes to value, Croatia is a budget-friendly destination (once you actually get there).
Croatia offers local pricing on adventures like sailing trips, and local prices are quite affordable, as it has not yet reached the heights of Europe's pricier destinations, like Paris and Rome.
6. Culture
Croatia's regions offer a diversity in culture and heritage. The country also boasts the highest number of UNESCO "intangible cultural masterpieces" in Europe.
Nurturing its cultural heritage, traditions like the Saint Blaise festivities, knights' tournaments, gingerbread crafting and traditional lace-making are alive and well.
All of which encourage visitors to get involved with the locals, join in and truly experience the Croatian culture.
Croatian culture is, without a doubt, characterized by exceptional diversity and unforgettable music, film, dance, theater and local traditions.
Croatia embraces a laid-back coastal vibe and is also known for being naturist-friendly. Travelers are free to go "au naturel" at the beach if they please.
7. Nature Porn At Its Finest
Croatia offers visitors a ton of natural OMGs as it is a place of diverse natural beauty.
The Balkan Peninsula boasts a stunning coastline, amazing sunsets, breathtaking waterfalls, gorgeous hikes and beautiful flora and fauna inland.
The area's Balkans Mountains span over 560 kilometers through Bulgaria to Serbia, meaning breath-taking views, rare wildlife and thrilling adventure.
Adventurers looking for something other than a spectacular beach can check out thermal spas at the Plitvice Lakes National Park or visit Mount Srdj, which is a gorgeous mountain in Dubrovnik that offers travelers the chance to venture around on dune buggies or go on hikes to witness some beautiful views.
The natural wonders in Croatia are not to be missed, and there are plenty from which to choose.
8. Celebrity Sightings
You just might rub shoulders with celebs during your trip to Croatia.
The country has become a celebrity hotspot, with the likes of Beyoncé, Tom Cruise, Prince Harry and Brangelina opting for the offbeat European destination in recent years.
With a laidback culture, historical towns and incredible food, Croatia offers the ideal escape for the understated traveler.
9. Wine And Food
Croatia offers wine-tasting tours that rival those of both France and Italy.
Thanks to the perfect vine-growing climate in the Danube region, Croatian vineyards are able to produce great-tasting wine that is wildly underrated.
With dozens of wine clubs to join, visitors have the opportunity to sample all that the region has to offer.
What goes with great wine? Great food. Croatia offers amazing Mediterranean cuisine, inspired by Italy and often prepared in a home-cooked manner.
Croatia is an ingredient-rich country, and the seafood is of amazing quality there.
10. Historical Intrigue
A rich Balkan history adds to the intrigue. Home to the one of the world's greatest travelers, Marco Polo, as well as home to ancient ruins and historical sites, Croatia will fuel even the most cynical traveler with a sense of discovery and adventure.
A must-see is Brijuni National Park, located on a sunny Adriatic island just off the Istrian peninsula.
While touring the park, you'll find the Roman and Byzantine ruins, a 1,600-year-old olive tree and 100-million-year-old dinosaur footprints.
Now that's history.