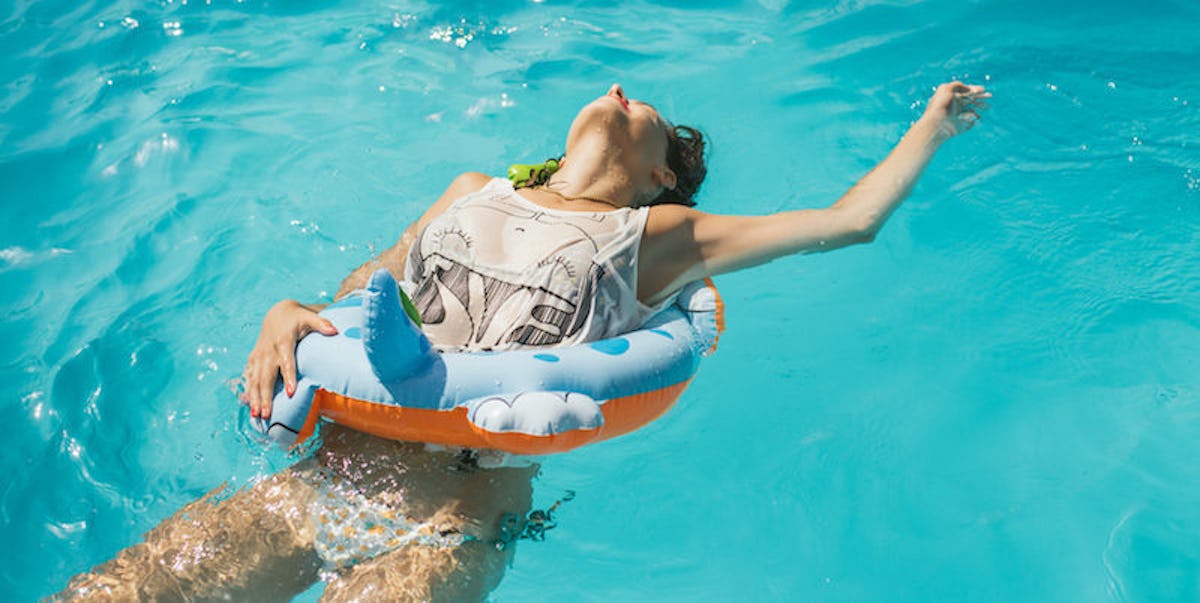 10 Ways To Vacation Like A Local On Your Next Trip To Hawaii
Aleksandra Jankovic
For first-time visitors and island hoppers, Hawaii is a place of perfect beaches, great surfing and amazing weather. It's a tropical paradise that makes for a great vacation. But for native Hawaiians and those lucky enough to call the islands home, Hawaii is a way of life and a way of thinking.
If you find yourself visiting the islands, here are 10 ways to truly immerse yourself in the culture of Hawaii and experience the Aloha lifestyle:
1. Join a different kind of mile-high club.
As part of Hawaiian Airlines' signature "Mea Ho'okipa" (I am host) service, the airline offers visual tours of the islands by flight attendants during takeoff and landing. The adventure begins before you even reach paradise. What other airline service does that? Plus, they serve locally-inspired meals for free.
2. Explore an active volcano.
Hawaii's Volcanoes National Park features over 150 miles of hiking trails that lead through craters, deserts, rain forests, steam vents and a lava tube. 
Volcano House, located on Hawaii Island, is the only hotel actually inside the National Park, perched on the rim of Kilauea Caldera You can also dine at The Rim, the hotel restaurant with views of the Halema'uma'u Crater from the dining room.
3. Join a traditional luau.
Get down at a traditional Hawaiian party. Luau's feature a feast of food (think poke, a big roast and beer), and entertainment featuring exotic dance, music and traditional entertainment of the Islands. The Hilton Waikoloa Village hosts the most popular luau on Hawaii Island, the "Legends Of Hawaii Luau." 
4. Embrace the Mai Tai madness.
Lava Lava Beach Club at Kauai Shores is the only "toes in the sand" dining experience on Kauai, and serves up the best Mai Tai on the coast. They're also known for their famous pineapple fried rice bowl and fish tacos, and have live music daily.
5. Try a swim club instead of the beach.
Catering to Millennials, The Surfjack Hotel And Swim Club features a calendar of poolside offerings from DJs spinning vinyl and tastings with a sommelier, to flower crown and lei making for guests and locals to enjoy. Located in the only true urban environment in Hawaii, the Surfjack is a brand new hotel in Oahu that offers an insider's view of the authentic Honolulu lifestyle.
6. Check out coastal cycling.
The newly opened Kapaa Bike Path known as "Ke ala hele makalae" or "the path that goes by the coast," offers breathtaking coastline views. A great place for sunsets and whale watching, it's free for the public to enjoy. The Kauai Shores boutique resort on Coconut Coast provides colorful republic bicycles so you can take full advantage of the path.
7. Try local craft beer dinners.
Naupaka Terrace in Kauai is rolling out special five-course beer pairing dinners featuring local craft brews and a curated menu of Hawaiian-inspired specialties to complement the tastes. Cheers to Hawaiian beers. It's located in the Kauai Beach Resort and gets first dibs on reservations for beer-pairings.
8. Learn to surf.
Waikiki is one of the most beautiful beaches Hawaii has to offer. But the Duke Kahanamoku Lagoon, a five-acre lagoon named after the Olympian who popularized the sport of surfing, is a great alternative to the often crowded middle section of Waikiki that's swarming with hotels and tourists. Located at the Hilton Hawaiian Village, the lagoon offers surfing lessons to anyone who's willing to learn.
9. Lei yourself.
You can really immerse yourself into the Aloha lifestyle by learning historic Hawaiian activities, such as Kapa (Hawaiian fabric) printing or lei making. Learn how to make a flower lei (their symbol of affection) and take home your masterpiece as a memento of your trip. The Aqua Bamboo Waikiki offers these classes for free each week.
10. Catamaran with a captain.
Partake in a once in a lifetime experience in Maui by going on one-hour personal sailing adventure with Maui-based sailing champion, Captain Chuck Johnson. Located at the Maui Kaanapali Villas, this modern condo resort on Kaanapali Beach is the only resort that offers this type of experience in Maui.
It's no secret that the Aloha state is home to some of the happiest people. Maybe Hawaii's secret to well-being and longevity is a healthy balance of the above activities? Sun, sand, surfing and sipping make for a happy life.