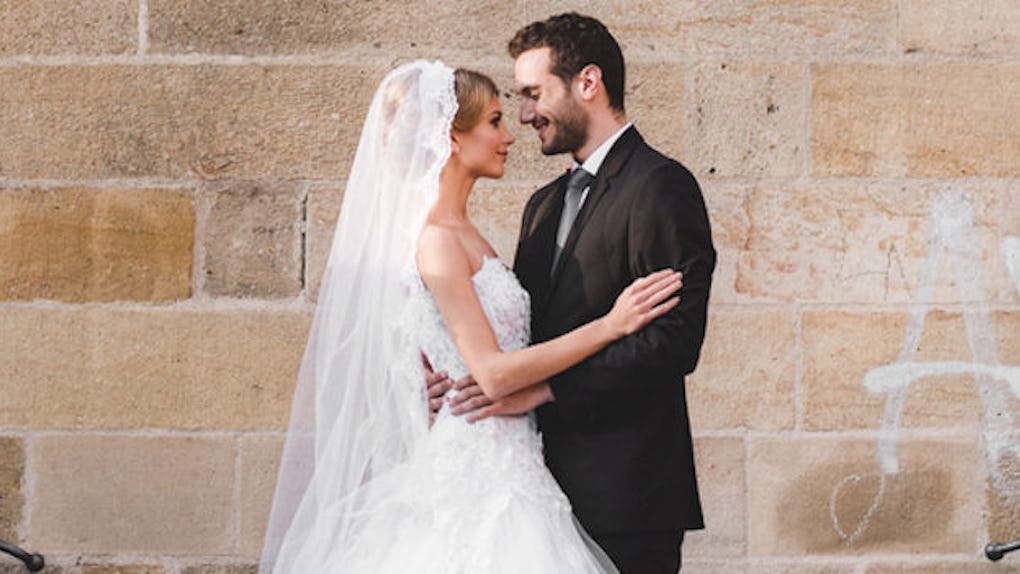 Andreas Gradin
4 People, 4 Places And 6 Things That Make Phoenix An Everyday Vacation
While many people know Arizona only for the Grand Canyon and triple-digit-temperature summers, there is much more to our great state than what meets the eye.
Yes, we have sunshine, great golf courses and tons of retired living communities.
But, we also have some of the greatest weather, parties, views and food you won't be able to find anywhere else.
Phoenix, AZ is my home. It is my childhood; it is where I have made some of my best memories, and it will forever be one of my favorite places on earth.
But, what about Phoenix is so great? Why do people live in such a hot, dry place?
Because living in Phoenix is like taking a vacation that never ends, and here's why:
The People
1. Sam Fox
Here's to the man who has single-handedly revolutionized the Phoenix/Scottsdale/Paradise Valley restaurant scene, and who has effectively elevated my kale salad and thin crust pizza standards.
He's opened restaurants including Blanco, The Henry, Sauce, Flower Child, Zinburger and True Food. Need I say more?
2. Phoenicians, in general
When it's sunny 365 days of the year, it is impossible not to have a tanned, toned and gorgeous body to flaunt by the pool. Forget the city; the people who live here are simply beautiful.
3. Frankie Muniz
If you didn't grow up trick-or-treating past his house down Lafayette every year, taking Snapchats of him at the grocery store or proudly yelling that he's your neighbor every time you watched "Agent Cody Banks," you didn't have a childhood.
4. The Arizona Cardinals
Just as the The Cards were contenders in the 2009 Super Bowl XLIII, they recently hosted Super Bowl XLIX at the Phoenix Stadium.
Currently ranked the eighth team in the nation, the Arizona Cardinals are arguably Arizona's best and most popular sports team.
The Places
1. The Arizona Biltmore, The Phoenician, The Montelucia and Camelback Inn
You haven't experienced Phoenix to the fullest if you've never spent the day relaxing by the pool at one (or all) of the many resorts that offer poolside service, DJs on busy weekends and complimentary entertainment.
2. Camelback Mountain
Easily the center of every true Phoenician's universe, Camelback Mountain is more than just an 1,200-foot peak.
It is our North Star, our way or entertaining out of town guests on the weekends and the view we face our living room windows toward.
Summiting it is an intense workout, and for an added bonus, it provides an excuse to show off our latest Lululemon sports bra.
3. Arcadia
Home to blocks of canal-enclosed, bike-ride-worthy, manicured streets, Arcadia neighborhood was one of the best neighborhoods to grow up in, simply because it is gorgeous.
Mid-centurty traditional ranch homes are combined with Tuscan mini-mansions and homes (castles) with turrets and fountains plucked straight out of Wales.
If you can bear the front-lawn envy, you'll find that Arcadians are some of the nicest friends to have.
3. AJ's Fine Foods
You'd be lying if you said you've never succumbed to an iced tea withdrawal, took one too many sugar cookie samples or grabbed a custom sandwich or hand rolled sushi after a hard day (or any day for that matter).
Selling 32oz. iced tea in practically any flavor for only $1.29, it is impossible to resist AJ's round two, 75-cent refill offer.
4. The Grand Canyon, Sedona, Flagstaff, Prescott
If you ever grow tired of all that Phoenix has to offer, fear not.
With so many amazing hiking, rafting, sight-seeing, swimming-hole-filled, Instagram-worthy mountains only a few hours drive away, Phoenicians never grow bored on long weekends.
The Things
1. AZ sunsets
You haven't seen a proper sunset until you've seen one from the back of a pick-up truck parked at one of the many secret lookout spots on Camelback Mountain.
The combination of pinks, purples, oranges, yellows and reds are indescribable. Our AZ skies know how to put on a show.
2. The Waste Management Phoenix Open
As if Phoenicians needed another excuse to day-drink; the Open is one of the only weekends out of the year when it is acceptable to be drunk in stilettos and a sundress at 2pm.
If you didn't wear your Tory Burch sandals, didn't get a selfie with a pro golfer or didn't Instagram your cocktail at the 16th hole, did you even Open?
3. Mexican food
Yes, we have Chipotle, Qdoba and, God forbid, Taco Bell, but I'm talking about real Mexican food here. Straight-from-the-border Mexican food.
While it may give you food poisoning, and will definitely give you a food-baby, once you've tasted authentic guacamole or real enchiladas, you can never go back.
4. Year-long pool parties
With temperatures above 85 degrees from April to October, it is impossible to resist putting on some country music, busting out the tequila and summoning 30 of your closest bikini-clad friends.
Whether or not anyone actually swims is directly correlated to how close your roof is to the deep end of your pool.
5. Country thunder
This is a music festival that boasts headliners such as Luke Bryan, Dustin Lynch, Jerrod Niemann, Blake Shelton and every other country heartthrob you can imagine.
It also includes every college kid from both ASU and U of A, and it is a weekend to remember (if you can). Essentials include cowboy boots, an American flag, cut off jean shorts and as much PBR as your Ford F-150 can carry.
6. Mexico being five hours away
When you feel like you still haven't gotten enough sun, and you're up for another round of margs, Rocky Point, Mexico is only five hours away.
Home to several luxury condo complexes, endless Mexican dive bars and miles of beaches, it is essential for every Phoenician to experience at least one spring break in Rocky Point.
It's a hot spot for both ASU and U of A kids, the blue iguanas, $1 tequila shots and buy-one-get-one piña coladas flow freely.