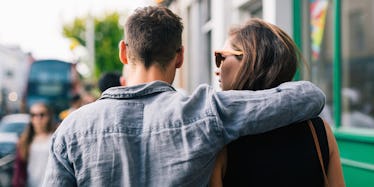 22 Absolutely Evil Things Only True Perfectionists Will Understand
When we are children, we are taught to always excel, to push for something better, to be better.
Whether our parents, our teachers or an inner, personal drive influences us, this portion of early childhood is the time when we move toward habits and viewpoints that will determine the type of people we will become.
Unfortunately, this is also the time when perfectionism — a dormant monster in every young adolescent's mind — can awaken.
Children who develop perfectionist tendencies continue to snowball into associated habits and viewpoints until they are full-blown perfectionists.
And, of course, society doesn't help much.
Standardized tests, unachievable body image ideals, job competition, finding "the one" and increasing financial pressures are fostered in people's DNA and trap them in quests to achieve these things.
Non-perfectionists call these things unattainable goals that will never lead to happiness.
For those of us who have become adult perfectionists, we are starting to realize the cages we have built around ourselves. The standards of perfection we have long harbored now consume our lives.
No matter how many times we try to convince ourselves being perfect doesn't matter, we can't change.
We wish we weren't like this anymore. We wish we could just be like our carefree friends -- always in the moment, laughing, taking life as it comes.
There has to be more to life than the nights we lie awake, crying because of a bad grade, or the mornings we force ourselves to get up and run to achieve that perfect body, no matter how exhausted we are.
Here are 22 evil realities of being a perfectionist -- with a capital P:
1. You can't ever be daring or do something rebellious because the anxiety of not knowing the outcome or being out of control is too much to handle.
2. The constant pressure to maintain the "perfect" image you created for yourself in other people's mind.
3. Being teased by friends for "always having to be perfect" or making fun of your perfectionist tendencies.
4. Missing out on being young because you had to be "responsible."
5. Never having fun and never going out. "Relaxing" and "letting loose" are not in your vocabulary.
6. Being told whom you can and cannot date because for virtually every person you like, someone tells you he or she "isn't good enough for you."
7. Someone interested in you doesn't make any moves because he or she thinks you are so put together and independent, there's no way he or she could be good enough for you. (The sad part is, sometimes, the person who thinks this is the person for whom you have feelings.)
8. Or, people are not interested in you because they know about your perfectionist lifestyle, and they just can't deal with it. It's a turn-off.
9. You are so hard on yourself that body image and eating disorders start to creep in.
10. The exhaustion of always trying to do everything right.
11. You fear you'll feel trapped like this forever.
12. You are tired of letting numbers rule your life; you missed out on 90 percent of college because you would have a mental breakdown if you earned any grade below a 90 percent.
13. You hate when people are mad at you, so you always try to please everyone, which means sacrificing how you feel or what is right, just to keep the peace.
14. Perfection equals success, right? Therefore, you think if you slip up just once (like by doing something rebellious that gets you in trouble), your whole future is going down the drain.
15. As much as you don't want to be, you are overly critical of others.
16. You feel compelled to always do everything way beyond what is necessary.
17. You would rather do something yourself than trust others to do it for you.
18. Because you are always stressed, you have "meltdowns" all the time.
19. No matter how many times people tell you not to stress, it just falls on deaf ears.
20. Your constant need to have a plan makes it hard for you to get along with your "go with the flow/procrastinator" friends.
21. You can never just relax; your head is always chattering with the next due date, next project or what you need to do tomorrow.
22. You are consumed with caring about what other people will think.
Trying to please others while sacrificing yourself and your happiness is all perfectionism is.