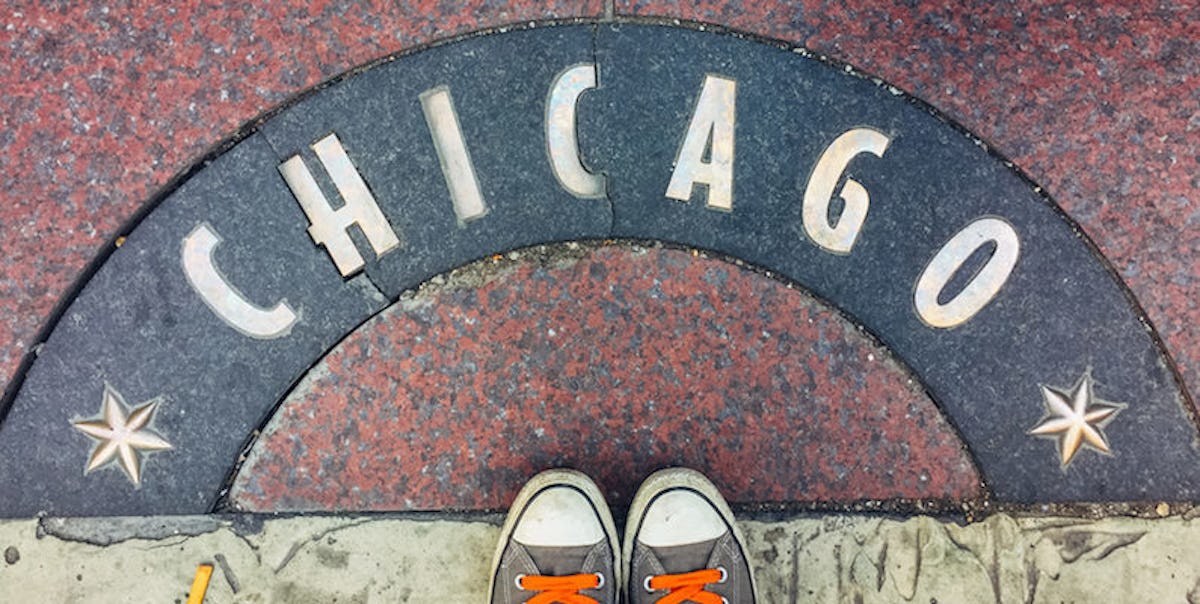 15 Reasons Chicago Is The New LA For A Summer Vacation
Between Coachella, Rodeo Drive, the Hollywood sign and the Pacific Coast Highway -- we get it, LA is awesome. But Chicago, the Windy City smack dab in the middle of the country, comes alive in the summertime in a way that makes it a unique and unforgettable option if you're looking to get away.
So next time you're in the market for a trip, skip the traditional west coast vacay, and opt for a city with all the perks of LA and then some. Here are 15 reasons Chicago is the new Los Angeles for summer trips.
1. They've perfected outdoor drinking
In LA, summer is expected, but in Chicago, summer is treasured. That's why Chicagoans so strongly embrace rooftop bars, patios and beer gardens, which you can find in every neighborhood in the city.
2. Getting to the city is a cinch
If you're flying in, both major airports, O'Hare International and Midway, are connected to Chicago's L public transit system. This means easy, clean, affordable (read: less than $5) transit to the heart of downtown Chicago. Oh, and each trip is less than an hour to most stops.
3. That lake life
Chicago is perfectly seated on Lake Michigan, and with 26 public beaches, visitors and locals alike can take in the hot sun and the sound of waves crashing on the sand. Oh, and you can also rent boats. One of Chicago's favorite pastimes, as a matter of fact, is the Play Pen, a cove where boats anchor and the party gets going. Just want to get dressed up and be near the lake? Navy Pier, Chicago's great expanse of restaurants, shops and reowned Centennial (Ferris) Wheel, is your stop.
4. Food, glorious food
The food in this town is second to none. Chicago is home to 22 Michelin Star restaurants, and 58 have the honor of being on the Bib Gourmand list. Additionally, the James Beard Foundation recently called Chicago, "One of America's most innovative dining cities." Need we say more? Of course, if lists don't impress you, don't worry; there are hundreds of places to eat and drink that don a great location, friendly staff and, of course, glorious food.
5. The original tastes of Chicago
In addition to the rising and shining stars in the Chicago restaurant scene, the Windy City proudly stands on the original staples that made it great. Deep dish (don't pretend it's not good, you're just kidding yourself), Garrett's Popcorn, Italian beef, Chicago style hotdogs are staples. Pretty much all the food you only let yourself have when you're on vacation have a home here. You should also know that Chicago has its own Hot Dog Fest. If that's not enough to make you think about booking a ticket, we don't know what will.
6. Public transportation system will take you practically anywhere
Chicago's public transportation system is comprised of buses along with its L trains. While LA necessitates driving everywhere and hitting undesirable traffic in the process, Chicago offers and extensive list of options that pick you up and drop you off within a few blocks of pretty much anywhere you'd ever want to go in the city.
7. But if you're not into the public transit thing…
Chicago is an extremely walkable town, with a grid system and major streets that stretch through its many neighborhoods to get you where you want to go.
8. The concert and festival scene is insane
Chicago is home to some of the largest and best festivals in the country. If you're in the mood for music, try the Chicago Blues Festival, Grant Park Music Festival, Chicago Jazz Festival, Chicago World Music Festival, Lollapalooza, Pitchfork or Spring Awakening.
If you're looking for the spectacular, go for the Air & Water show (the oldest and largest exhibition of its kind), the outdoor dancing series Chicago SummerDance, or for any of the many street festivals that happen weekly.
9. Chicago is actually responsible for a type of music
Sure, LA has Hollywood, but Chicago has its own style of music that bloomed right there in the city. We mean, of course, the Blues. If you're in the mood, hit up Kingston Mines or the Green Mill to get your soul on.
10. They see some stars before LA does
Chicago has a funny bone that just won't quit. Tina Fey, Bill Murray, Katherine O'Hara, Jim and John Belushi. Ever heard of them? These geniuses and many more got their start in Chicago's coveted comedy scene, and today, comedy stages across the city are destinations for some of the world's funniest.
11. They drink local
Chicagoans love a good craft cocktail, which places like the Violet Hour excel at, but the beer, oh the beer. Chicago is home to a number of noteworthy brewing companies that stock the shelves from the hippest restaurants to the most excellent dives.
12. You can actually see the skyline
Sorry, LA, but Chicago's skyline comes in FTW and never fails to impress, with towering buildings that reflect the lake and story into the clouds magnificently. Whether you're riding into the city from the surrounding area, or looking back at the Gold Coast from the Lake Shore trails, the Chicago skyline is a site to see.
13. Chicago has LSD
The street, come on. The Lake Shore Drive makes even traffic jams feel special, with lake, beach and city views and a drive-by glimpse of Navy Pier.
14. Sure, CHI and LA both have two baseball teams to root for, but let's be real…
Angels and Dodgers vs. Cubs and Sox? No offense, but Chicago's baseball culture and prestige runs too deep and too strong for it to be a competition.
15. Chicagoans are pretty nice people
There's something about the Midwest and its people that will make you want to stay a while. With friendly locals, great food and beverages, amazing views and things to do by day and by night, Chicago takes the cake … and the beef, the hotdogs, the pizza...