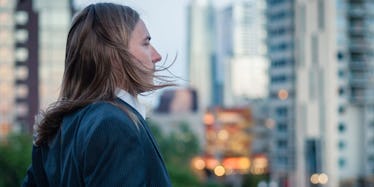 5 Reasons Millennials Are Heading To Austin After Graduation
Ask an Austin native how he or she feels about the city's booming population. Chances are, he or she probably isn't entirely happy about it.
While some are wary of newcomers, I'm thrilled I landed here, and I will always brag about my adopted city. I'm also not the only person moving here: Austin is one of the fastest-growing cities in America.
Austin exudes both a big city and small town vibe. It's speckled with a few high-rises, and yet, it has pockets of vibrant neighborhoods. From the hipster East Austin to the funky South Austin, there's a little spot for everyone.
Boredom is never a problem. Each night of the week, Austin boasts everything from art and music to outdoor activities. Since we have about 300 days of sunshine per year, it's hard to get stuck inside. Rent a paddle board on the Greenbelt, or rent a boat on Lake Travis with friends.
Honestly, how could you not fall in love with this place? In the past few years, Austin has made appearances on many top cities lists. From being one of the best cities for recent grads to one of America's best cities for beer lovers, Austin really does have it all.
Not convinced yet? Keep reading:
1. Get hired.
The Silicon Hills or the "new California" startups -- especially in the tech industry -- are choosing to call Austin home. This city is full of amazing, innovative people doing awesome things.
It's not only for new businesses, either. Big-name companies like Dell, Google, AT&T and IBM have all found homes here, too. To add to that, Texas has a 5.1 percent unemployment rate as compared to California, which has a 7.4 percent unemployment rate.
2. Tacos, Tacos, Tacos
OK, we don't only have tacos. But in case you were wondering, we have Tex-Mex and margaritas aplenty.
You'll learn quickly that anything can be made into a taco if you live in Austin long enough. You'll also notice food trucks all over the city, serving you everything from donut burgers to barbecue. It's exactly what you're thinking: foodie heaven.
3. Doors Open At… 
It's not only home to big festivals like Austin City Limits and SXSW. There are other music festivals too, like Fun Fun Fun Fest and Urban Music Festival. Hell, you'll even find live music upon arriving at the Austin airport. We're not dubbed the live music capital of the US for kicks.
Austin offers everything from country and latin DJs to speakeasies. The music scene goes all across the board.
Where else can you find a music scene like ours? (Touche, Nashville and New Orleans. You beat us, but only by a little.)
If music isn't your thing, you can find comedy, art events and more. Check out Do512 and 365 Things Austin for lists of events going on in the city.
4. Dirty Sixth
I mean, wanna go to Dirty Sixth? "Dirty" is one part of the historic Sixth Street located in downtown Austin. It's the rowdiest, raunchiest part of Austin nightlife you might find yourself in, partly because of the dollar shots and partly you'll have to find out for yourself.
No worries. There are tons of other places to go, like Rainey Street, which consist of old bungalows that have turned into bars. It's the perfect place for Sunday Funday or a hot summer night. Basically, I'm trying to say it's pretty easy to get sucked into the amazing nightlife in Austin.
5. Embrace the weird.
There's one phrase you'll see everywhere: "Keep Austin weird." You can be whoever you want, and dress however you want to dress.
That's the magic of Austin. People are drawn to the casual, laid-back lifestyle. It's one of those rare places where people are genuinely nice, which makes it even easier for newbies who don't know anyone.
Don't let the idea of moving to Texas scare you. Austin is one of the most open-minded, most liberal cities in the US, despite its locale in conservative Texas.
Oh yeah, and it's totally legal to go topless in Austin. Just head over to Texas's only nude beach, Hippie Hollow.
If you're about sunshine, good people, even better food and perhaps a little bit of partying, it's time you took a flight down to the south to experience Austin for yourself. By the time your visit is over, you'll be ready to pack your bags and move to Austin. It's everything you're imagining and more.