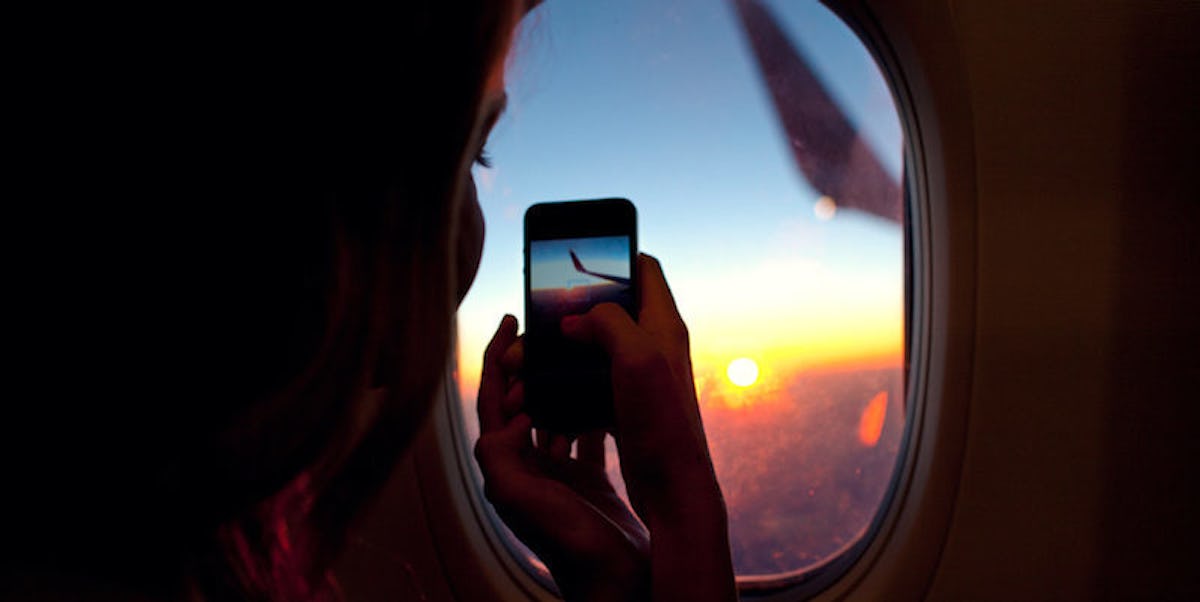 7 Ways To Use Travel Credit Cards To Have A First Class Vacation
Denni Van Huis
There's a time in everyone's life when traveling by bus or train is a necessity, couch surfing and hosteling is the norm and Nutela and ramen noodles make for great breakfast, lunch and dinners.
But there's also a time to look back on that period of your life with nostalgia, while you kick back in first class and get a free upgrade to your hotel suite on check-in.
Credit card companies throw away all types of swag to entice you to apply and stick around. Now it's your time to exploit the banks. Here are s ways to use credit cards to travel free and in style.
1. Fly Free Welcome Bonuses
You know those free flight welcome bonuses credit card companies offer for new customers? They're real. There are usually multiple welcome bonus offers in the market at any one time, with enough miles for a free roundtrip flight to anywhere in North America, sometimes even Europe.
Usually all you have to do to qualify is activate your card and spend a minimum amount of money during a three-month period. Try to focus on offers that also waive the first year annual fee, and the flight will be completely free.
2. Stay Free Welcome Bonuses
Usually the second most expensive part of any vacation is your hotel or resort. There are plenty of travel or hotel credit cards that offer free night sign-up bonuses. Whether it be the Marriott, SPG, Hilton or Sheraton, there's a free night or more waiting for you. Again, all you have to do is apply for the card, activate it and spend the minimum qualifying amount during the first three-month period.
3. Companion Vouchers
Some credit cards offer annual companion vouchers at ridiculously low prices. For example, the Alaska Airlines credit card gives you an annual roundtrip companion fare for $121. You can then use your voucher to bring any friend with you to anywhere in North America, including Hawaii. So imagine getting a companion ticket to Hawaii every year for $121, no matter the season.
4. Stretch Your Miles With Stopovers
Instead of using 25,000 miles to go from New York to LA, why not make a trip of it and go New York to Chicago, Chicago to LA and back, for the SAME 25,000 miles? Many miles programs allow you to do one to two stopovers on the same trip at no extra cost.
5. Free Lounge Passes
If you're looking to get a taste of what luxury travel is all about, instead of waiting to board your flight at the gate with the plebs, try waiting in the comfort of a lounge. You'll get free food, drinks, TV, comfortable chairs, even showers if you so desire. Many travel cards offer multiple free lounge passes every year.
6. Manufactured Status
Status in some airline and hotel loyalty programs can get you hundreds, if not thousands in benefits, such as seat and room upgrades, lounge access, late check-out, free checked bags, priority check-in, and priority boarding. While many of these benefits are reserved for members who've flown a minimum number of miles or stayed a minimum number of nights, the credit cards allow you to bypass those qualifications through minimum spend levels. It's a great alternative for big spenders.
7. Free Checked Bags
There's no need to squeeze two weeks worth of clothing into your carry-on just to avoid baggage fees. Get the right credit card and you can get your first checked bag free. The best deal we saw was for first checked bag free for you and up to eight of your traveling companions on the same itinerary. With fees costing anywhere from $25 to $35 per way, that's a huge savings.
When looking for the best travel credit card offers, check for a high welcome bonus worth at least a free roundtrip flight to anywhere in North America, with a low minimum spend requirement. Also focus on offers that waive the first year annual fee.
You don't have to be super wealthy to travel in the lap of luxury. Take advantage of the many credit card perks and benefits, and you too can travel in style, on someone else's dime.