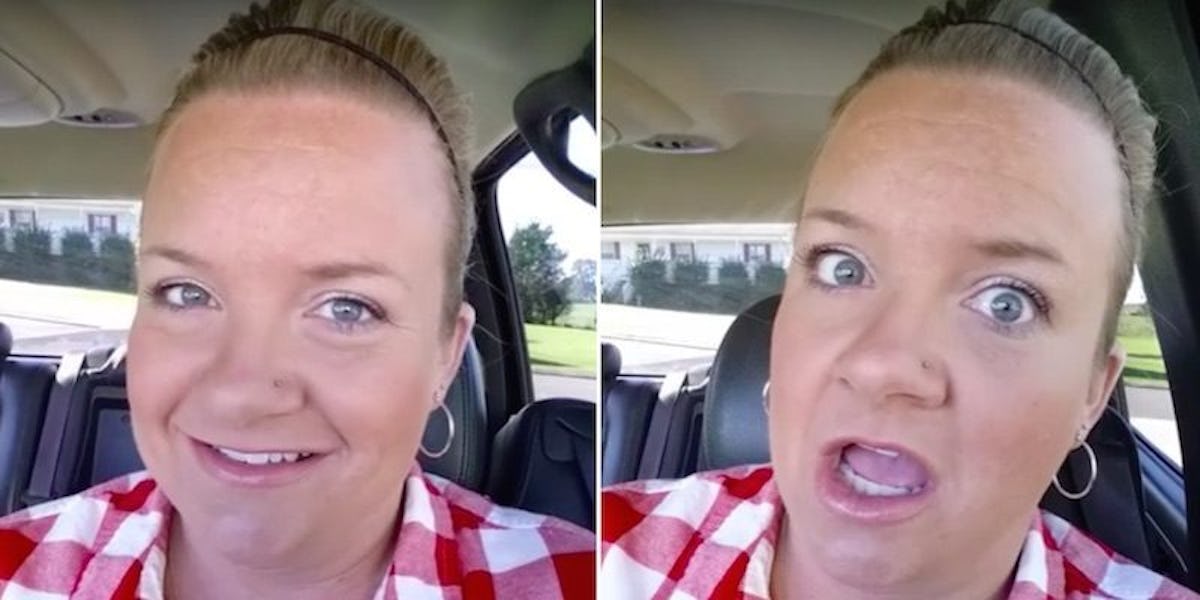 This Lady's Hilarious Rant About Leggings Is All You Need To See Today (Video)
Good mornin' and praise Lycra, it's leggin' season!
Jamie Higdon Randolph has an important message for you fall divas building a comfy and contemporary seasonal wardrobe:
LEGGINS. AIN'T. PANTS.
The Tennessean addresses "leggin" abuse in her latest video, a casual rant my mother would clap along to passionately as though it was George Washington's inaugural address.
Randolph pleads,
Some'a you people like to use leggins as… pants. That ain't how they're supposed to be wore. If you can't wear a shirt that covers your tail, so I can't tell that you got some Aztec-print thongs on, you don't need to be wearin' 'em.
Don't even get her started on white leggings.
She continues,
Lawd Jesus, white leggins. Them's a big ole no-no. You can see all kinds'a stuff through them.
Randolph recommends a dress or tunic for women looking to burn their jeans and live that fresh leggin' lifestyle.
Citations: 'Leggins ain't pants!' Tennessee woman's 'PSA' about wearing the comfy garment as 'britches' strikes a chord on social media, racking up over 12 MILLION views (Daily Mail)