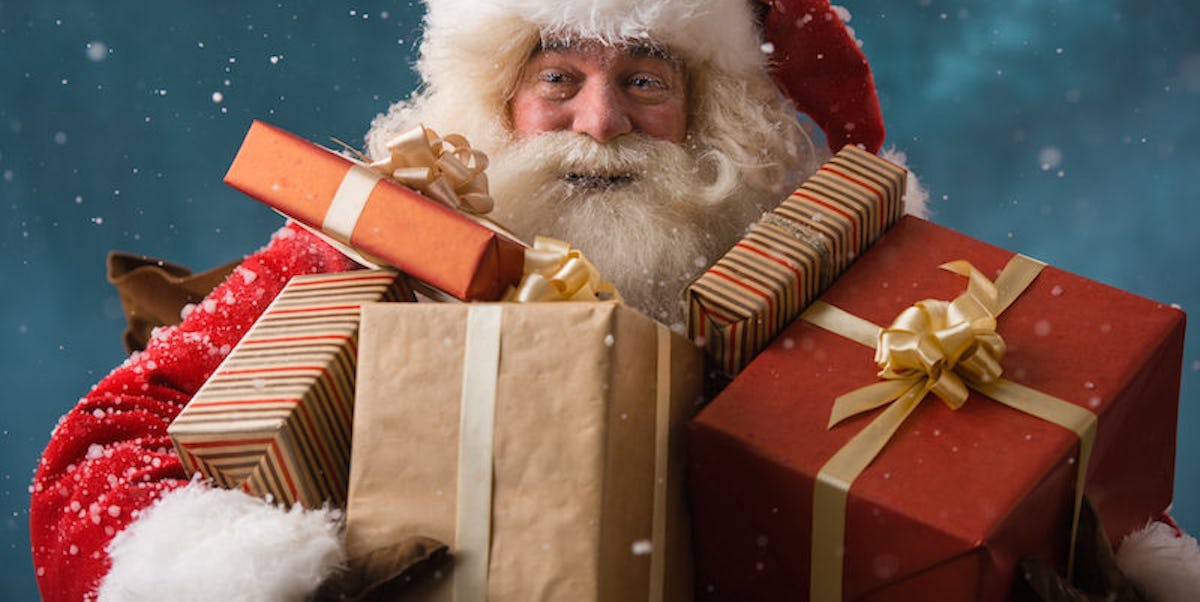 Yes, Santa Claus Is Now Actually A Member Of North Pole's City Council
Shutterstock
He knows when you've been naughty. He know's when you've been nice. He knows when you haven't been putting your garbage can all the way out on the curb like the town council voted on last week, Dennis!
YEAH, YOU ARE GETTING HOLLY, JOLLY SUMMONS FOR THAT, DENNIS! SANTA CLAUS IS THE MAYOR NOW, AND THINGS ARE GOING TO RUN A LITTLE SMOOTHER, DENNIS!
Though he may have been given the name Thomas Patrick O'Connor when he was born, he never truly felt like himself until he started performing as Santa Claus around the holiday season.
The act of bringing cheer to all the boys and girls around town prompted this North Pole, Alaska resident to eventually grow out a white beard to wear year-round and, in 2005, change his name to Santa Claus -- a move I, technically, respect but still think is too much on the red nose for my liking.
Recently, Santa decided to apply his talents to bringing signature holiday cheer to local politics. USA TODAY reports Claus was just elected to the city council of North Pole, Alaska.
Yup, Santa Claus is officially and legally in charge of the North Pole for the next three years.
HO! HO! HO! MERRY SMALL CLAIMS COURT AND A HAPPY VOTING ON THE LEFT TURNING LANE AT CEDAR GROVE AVENUE!
Citations: North Pole Elects Santa Claus to City Council (TIME), Santa Claus elected to city council in North Pole (USA TODAY)