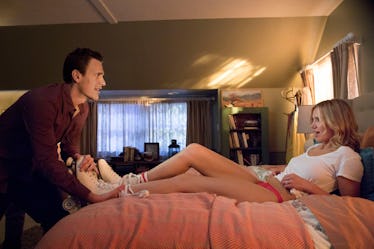 People Are Sharing All The Reasons They Had To Stop In The Middle Of Sex
Escape Artists
Humans will do plenty for a little "alone time" (sex... I'm talking about sex), and once it's on, interruptions have to be pretty significant to stop the *LahV mAkiNg* in progress.
Redditor DonnieDarkoRabbit asked fellow users,
What made you stop having sex right in the middle of it?
The replies were, in my humble opinion, acceptable AF.
Next time, we buy the sexy, battery-operated candles.
To be fair, it's the only scenario where he's able to go.
That's where ALL women keep their extra TP.
LOL! But seriously…get off me.
All. The. Way. In.
Twist! He was actually a ghost boy with unfinished earthly business.
It felt kinda nice at first.
It felt terrible the whole time.
It felt like the worst mistake ever.
OoOoOohhh sexy earthqua — what's that? We could die? Yep, leaving now. Sorry.
"Crushing loneliness: brought to you by your awkward sex habits."
I stayed awake and waited for him to sleep-talk my name.
Now, it's just me and this song, alone forever.
Every guy has mistaken balls for ass. That's how backwards pants happen.
DO. NOT. GOOGLE.
I'm not a regular mom, I'm a cool mom.
When you know, you know! Now, please, leave my vagina in an orderly fashion.
Ah!!! Scary!!! Fine, all right. But, it's not like your waterbed imploded, and you nearly suffocated to death.
Oh…my bad.
Maybe we should all just chill for a second. Hold hands. Watch some TV.