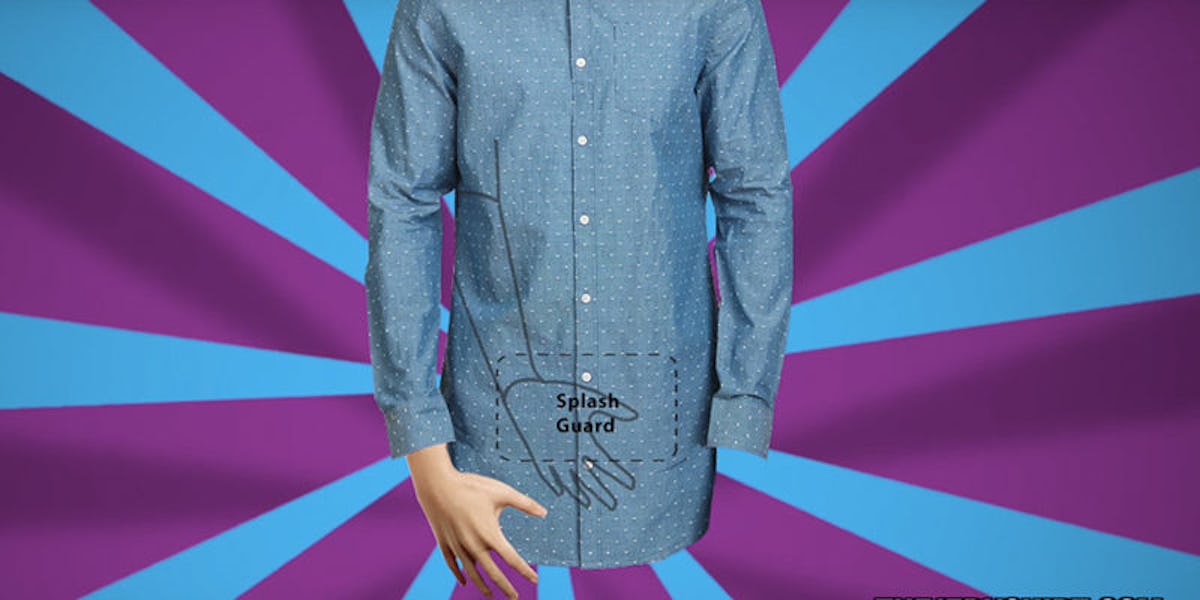 This Site Is Selling A Shirt That Allows You To Masturbate Wherever You Want
Jerkshirt
One of the biggest complaints (I assume) among people who masturbate in public places is it's hard to make yourself feel good and look good doing it.
In the past, public pleasurers had to rely on oversized trench coats or pairs of baggy sweatpants with holes cut in the pockets if they wanted to fondle themselves within the privacies of their own clothing.
Based on how unfashionable both those options are, it's no wonder they have so much trouble getting other people to touch their genitals.
There haven't been many advancements made on this front over the past few decades, but that's about to change, thanks to a revolutionary, new (and probably fake) product: the "JerkShirt."
The JerkShirt is the brainchild of a webcam site called CamSoda and features a fake prosthetic arm you can rest idly on a nearby ledge or laptop while your actual hand "discretely" does your dirty work underneath the shirt itself (which features an internal splash guard for your, and everyone else's, protection).
The best part?
It (the arm, not the shirt) comes in a variety of colors, so you can pick the tone perfect for you.
There's no price currently listed on the JerkShirt website, but interested parties can send an email explaining why they're interested in the product in hopes of placing pre-orders.
I pity the person who has to actually read those responses.