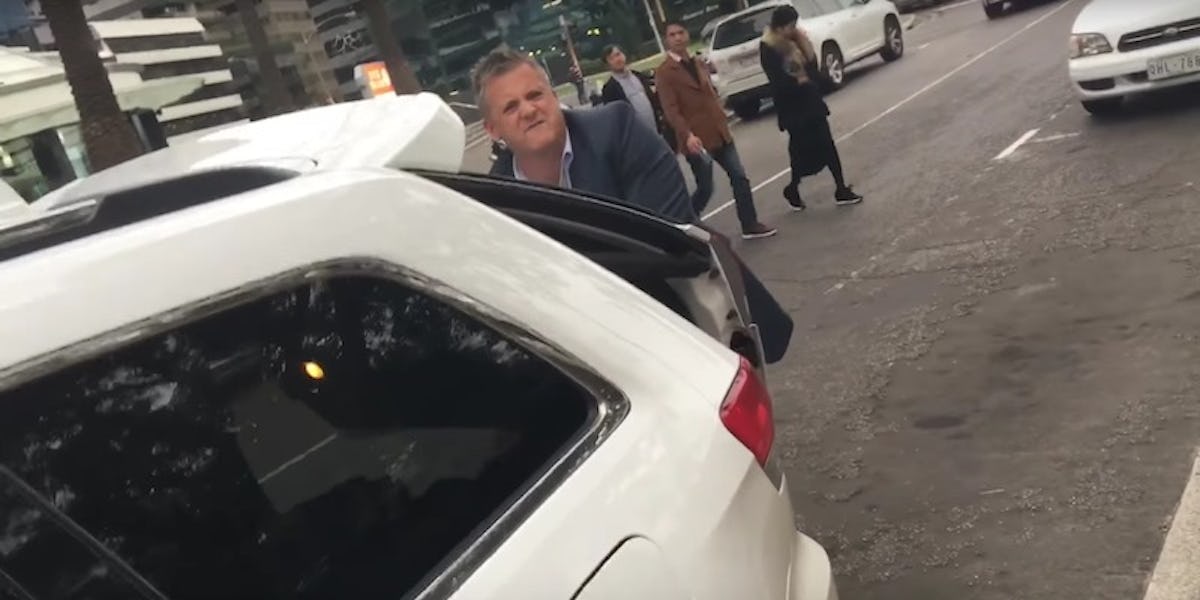 Guy Puts 'Honk If You're Horny' Sign On His Dad's Car Without Him Knowing
YouTube
EVERYONE GO DO THIS TO YOUR DAD NOW!
There are two main reasons I love this video.
1) Nothing is funnier to me than dads being angry over nothing. I one time saw my friend's dad curse at his own pants because he couldn't get the keys out of his pocket, and to this day, I think it's the funniest thing I've ever watched.
Legit, he at one point yelled, "These damn pants, they work until you want them to work, and then all of a sudden they're WORTHLESS." Pants. He was talking about his own pants there.
I don't know why dads are constantly on the verge of complete mental breakdowns, but I love it and can't wait until I'm at that level.
These are three videos I found when I searched for "angry dads" on Vine. They're all supposed to be funny, but they come from a shockingly real place.
2) Australian accents are the best.
The combination of these two things have led to the creation of the perfect prank video. I strongly suggest you put a "honk if you're horny" sign on your dad's car and film him reacting. Instant Internet fame guaranteed.
Citations: Kid pranks his father with classic Honk if Youre Horny sign (Mashable)