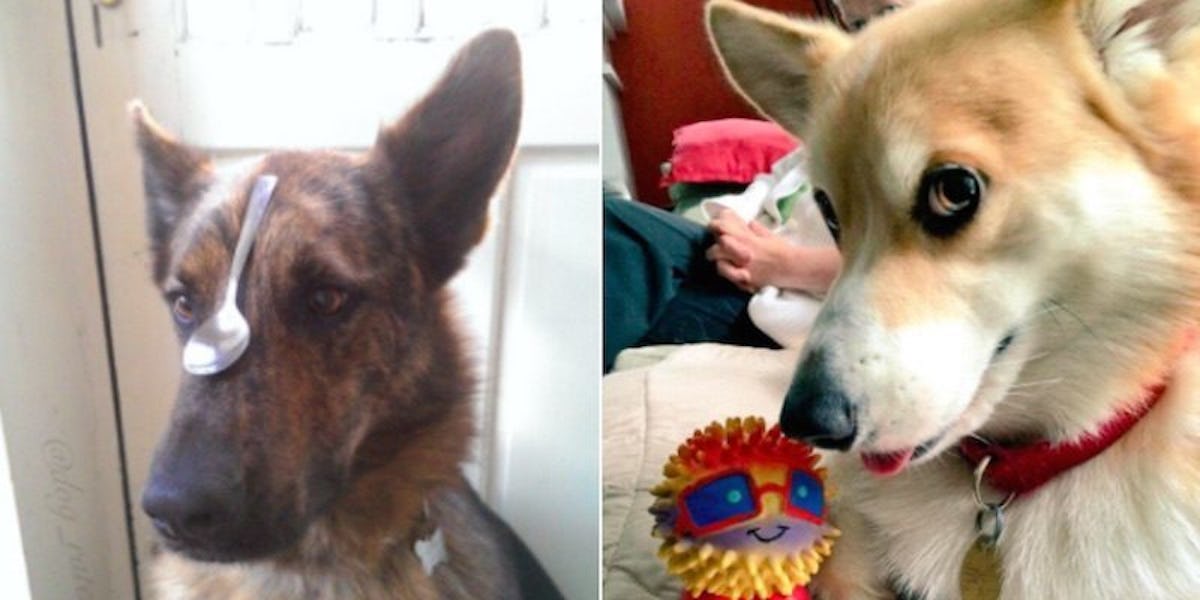 This Twitter Account Rates Adorable Dogs, And It's Absolutely Hilarious (Photos)
Face it, humans, life is a competition.
If the same is true for dogs, the authority on any given pup's success is WeRateDogs, a Twitter account devoted to ranking the best and worst of the canine community.
Kaiya is a fun and flirty shoe model looking to make it big in the city of dreams.
Daisy faced tragedy but lives every day like it's Tuesday.
Aiden is a fan of fried food and good conversation.
Riley loves football but is 10 grand in the hole from bad bets on college games.
Pickles is an unusual breed with a penchant for bright accessories and needly fur.
Larry has other talents, trust.
George is a goddamn patriot.
Koda drinks and drives but insists she only does it to go "just around the block." Mmhmm, sure.
Mitch is the Lisa Turtle of dog fashionistas.
Stanley is fighting some demons, but we're all in his corner.
To be the best, it takes commitment, cuteness and, TBH, crazy eyes don't hurt the cause.
Let go of your inner Larry, and strive to be a Kaiya. The world will reward you.