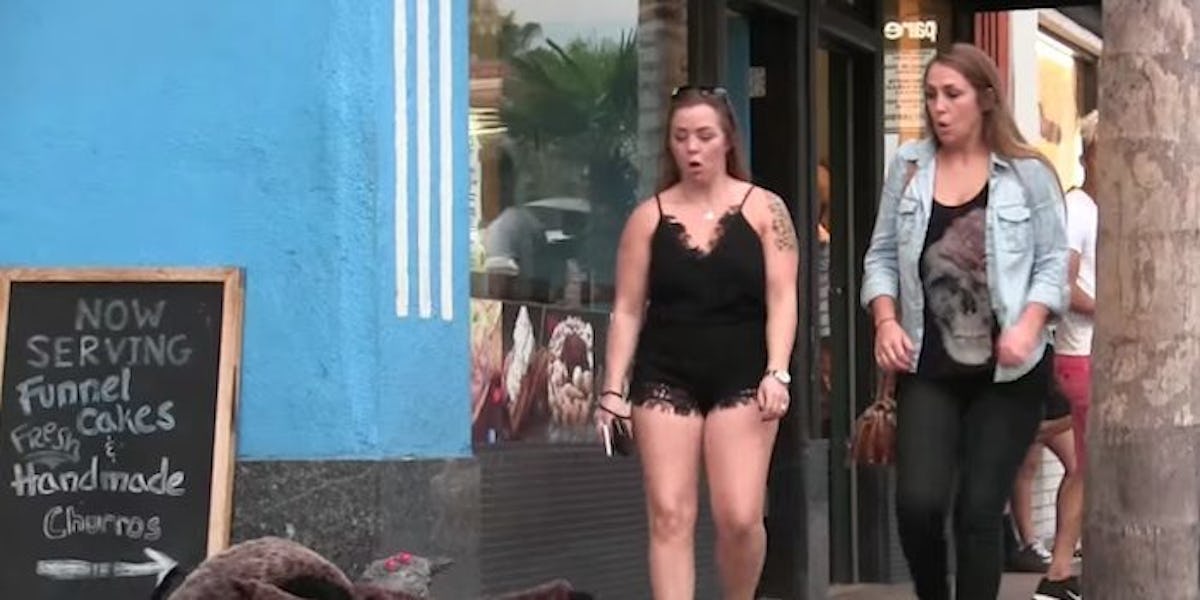 Guy Scares The Sh*t Out Of Unsuspecting People With A Giant Fake Spider (Video)
Halloween season is upon us, and Josh Paler Lin is here to spread terror to all the boys and girls with his enormous mechanical sider.
In a video compilation of horrified victims, Lin ambushes unsuspecting passersby on the street, the boardwalk and in a parking garage elevator.
My heart goes out to the guy in the track pants who gives the fake arachnid a half-hearted kick.
Were this an actual massive spider, that brave soul would be down a leg.
Check out the video below and pray Lin, the self-described "craziest and most creative Asian prankster alive," doesn't find you next.