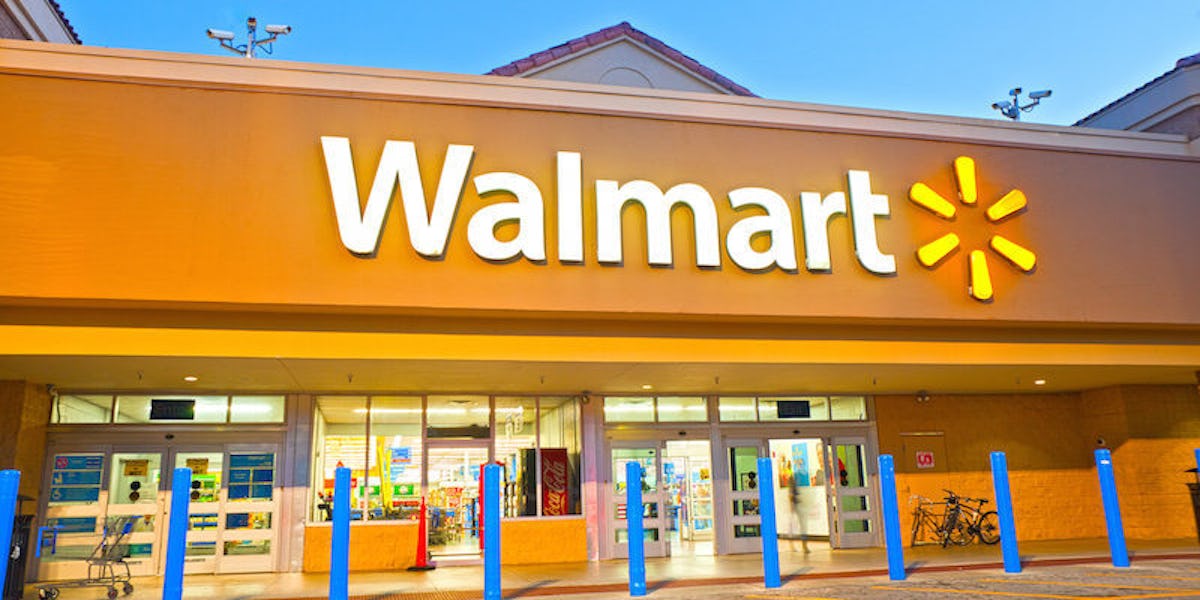 Guy Proposes To His GF In Walmart, Then Gets Caught Stealing Sex Toys
Shutterstock
Try not to be jealous of Sheri Moore when you read the story of how her fiancé, William Cornelius, proposed.
One romantic afternoon at a Walmart in Bay City, Michigan, 25-year-old Cornelius proposed to his 20-year-old lady love over the loudspeaker before getting down on one knee and presenting her with a ring purchased from the store's jewelry counter.
Fellow shoppers clapped as the pair hugged and went on its way.
Shortly after the milestone moment, the couple headed to a local Spencer's gift store where Cornelius stole some sex toys to celebrate, The Smoking Gun reports.
The items, including a vibrator, edible thong and BJ Blast oral sex candy, totaled roughly $81 in lifted merchandise.
By the time police tracked the two down, Cornelius was sleeping at a table in the food court, reportedly halfway through tying his shoes.
Moore was arrested alongside her husband-to-be for stealing jewelry (not including her engagement ring) from Walmart.
The Bonnie and Clyde of affordable sex merch are now free on bond.
Citations: Most Romantic Dude Ever Proposed to His Girlfriend at Walmart and Then Stole a Bunch of Sex Toys (Cosmopolitan), After Walmart Proposal, Man Stole Sex Toys (The Smoking Gun)