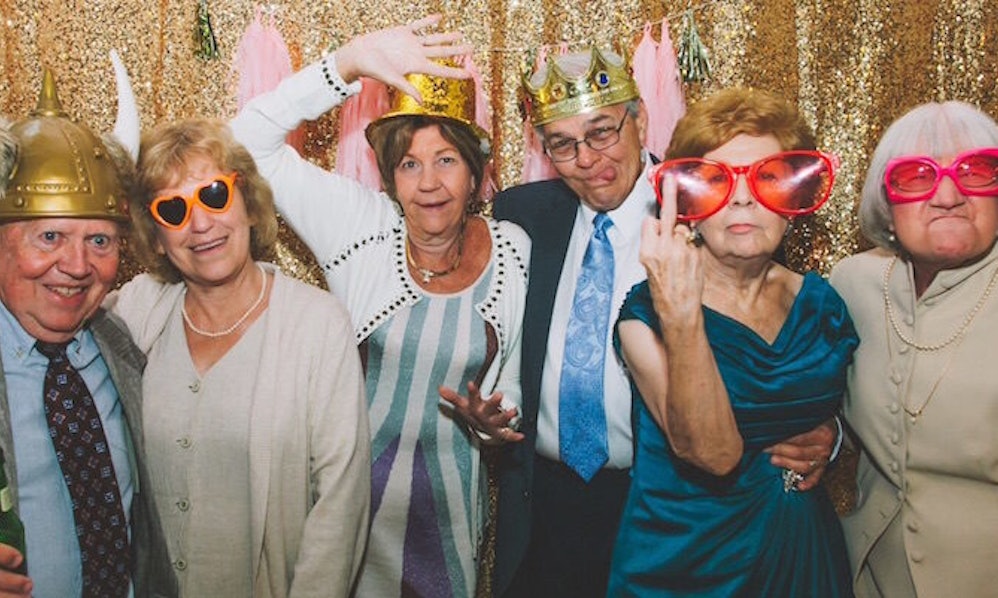 Imgur
These Grandparents Absolutely Crushed The Wedding Photo Booth Game
Having a photo booth at a wedding is a bit of a double-edged sword.
It's a fantastic opportunity to let your family and friends show you how much they're enjoying themselves on your special day, but you're also asking for at least one of your college friends to get too drunk and pose with the chalkboard he or she drew a penis on.
However, intoxicated young people aren't the only ones capable of abusing the photo booth. Grandparents can do it, too, and they can do it well.
Citations: These Sassy AF Grandparents and Their Sassy AF Wedding Photo Booth Pic Win the Internet Today (Cosmopolitan)