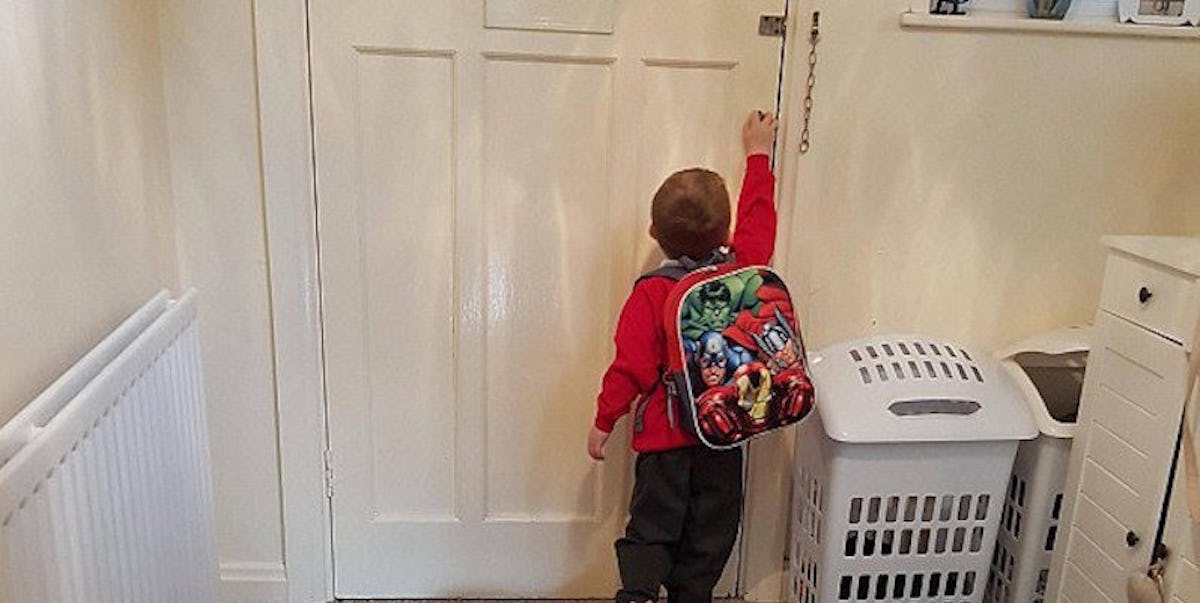 Dad's Hilarious Pic Shows How He Really Feels About Back To School Season
Imgur
The first day at school is a big occasion in most people's lives.
And it was no different for one dad, as he posted a picture of himself clinging to his little's son's foot as the boy reaches for the doorknob.
The adorable little kid is dressed in his school uniform and sports a superhero backpack in the pic.
The little guy looks ready to take on the world, but his father isn't quite there yet.
The photo was posted by British Reddit user AidanAsh15 with the caption,
My son's first day at school. I handled it really well.
The photo inspired different reactions. Some were sympathetic.
BeNiceBeZenBeClever said,
The sight of my little daughter getting on a schoolbus for the first time at age 4 and looking back at me through the window as it drove away, a look of worry and resignation on her face... I'd sooner put a butterfly knife in my own belly than live that again.
NoSleepTillBrooklyn commented,
I remember dropping my son off on his first day of school, all smiles and sunshine, then going around the corner and sobbing like a bitch.
Other parents were less so.
ShamrockFury said,
Yeah, just pretend like you haven't been looking forward to a quiet home for the last 5 years.
Mollydooka pointed out you get used to it, saying,
It's kinda like that with your first child. By the time you have three, you're practically tossing them out the door like a Frisbee.
Citations: Daily Mail