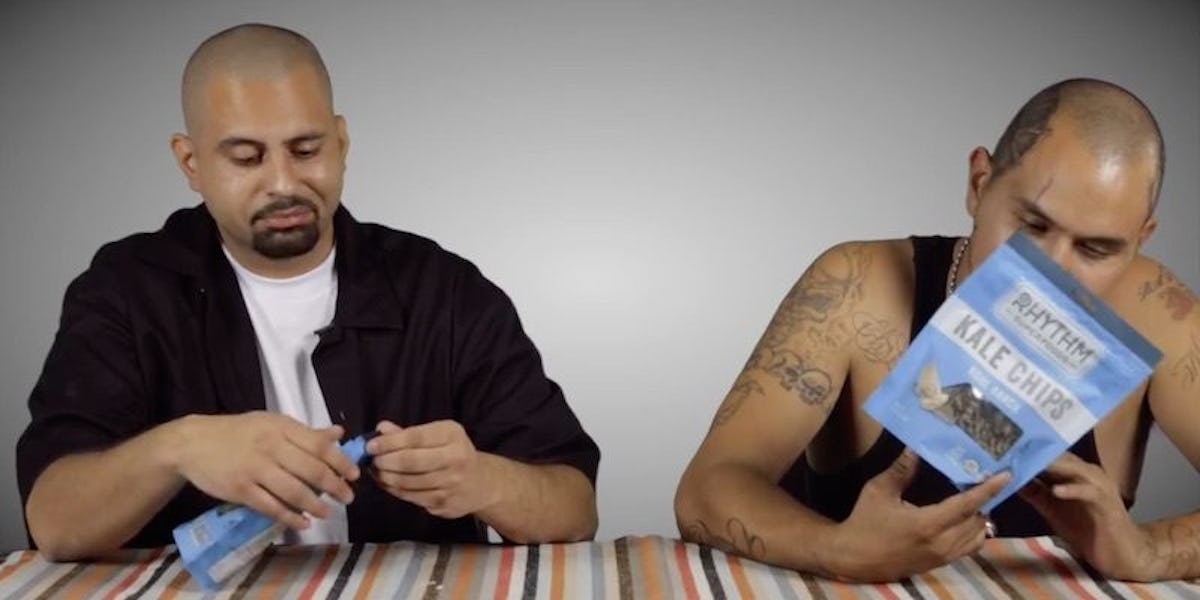 'Cholos Try Vegan Food' For The First Time And End Up Loving It (Video)
Don't let the head tats, facial scars or low riders fool you; these guys like to eat healthy, too!
They enjoy trendy vegan food as much as the person in 2015, and this case study above proves it.
We are mitú gathered a few of Cali's finest and let the men try sh*t like kale chips and Kombucha for the first time ever.
Sure, they were trying to smoke the kale at first, but they ended up figuring out it was delicious and couldn't get enough.
All of their reactions -- ranging from straight confusion to pure joy --are amazing, and you'll definitely want to watch more videos of these guys doing sh*t after this.