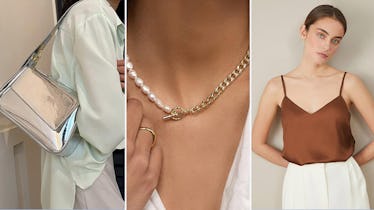 50 Cool Clothes & Accessories Under $35 With Near-Perfect Amazon Reviews
These picks are guaranteed winners.
We may receive a portion of sales if you purchase a product through a link in this article.
Contrary to popular belief, you can actually give your wardrobe an entire makeover on a budget. Whether you're looking to upgrade your work attire or want to invest in stylish accessories that will change an entire look, you're in luck. This highly curated list includes cool pieces that will never go out of style. And if you're in the market for fashion-forward pieces that are of the moment, those are included too.
Ahead, discover the best clothes, jewelry and so much more that are all under $35 — and come highly recommended by tons of Amazon shoppers.