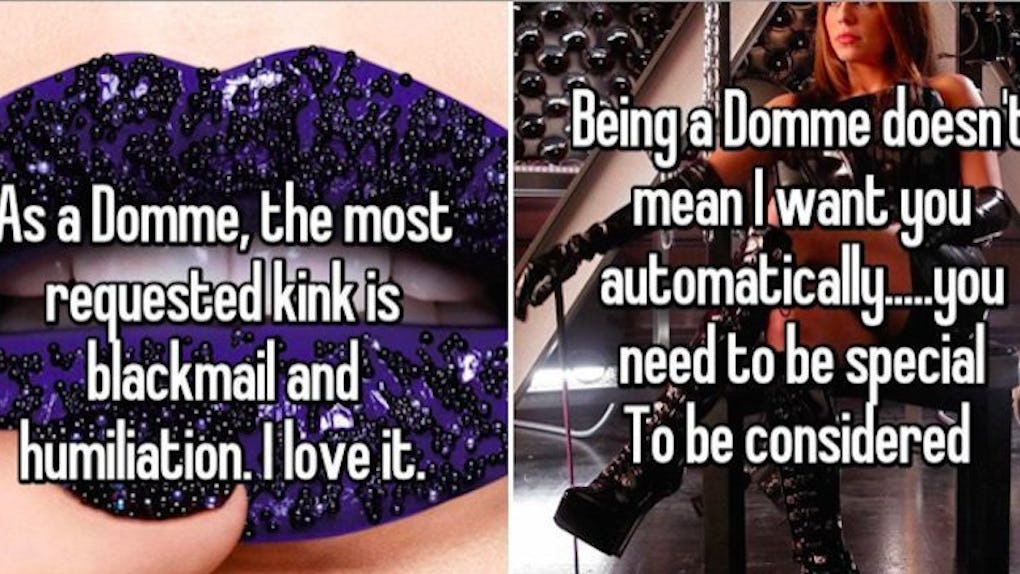 Whisper
12 Women Share What It's Really Like To Be A Dominatrix
If you love getting an earful of some steamy sex-related gossip, you might want to stop what you're doing and pay attention.
Remember when we gave you the inside scoop on what it's really like to be a stripper?
Well, if you thought that was pretty interesting, you'll be glad to know those exotic dancers aren't the only ones willing to spill the beans on what it's like to have a promiscuous profession.
We just came across another group of ladies who aren't afraid to get real about what it's like to have one of the kinkiest careers of all: being a dominatrix.
That's right. Whisper, the app that lets you reveal all of your sexy secrets through anonymous messages, recently asked a bunch of people to confess what it's really like to be a domme.
You might be surprised to find there's actually more to the BDSM lifestyle than whips, chains and handcuffs.
Check out the pictures below to see people get real about what it is actually like to be a dominatrix.
I never know how guys are going to react.
I just can't give up the domme life.
Working for the D by day, working as a domme at night.
I only whip out the chains for special people.
I guess that's one way to pay for college.
I love the feeling of being in control.
A plain, vanilla life just isn't for me.
I think humiliation is really hot.
Did I say "massage"? I meant "masochism."
Well, that turned out better than expected.
There's more to being a domme than you may think.
Not everyone is cut out for the BDSM lifestyle.
For more steamy confessions, check out Whisper.