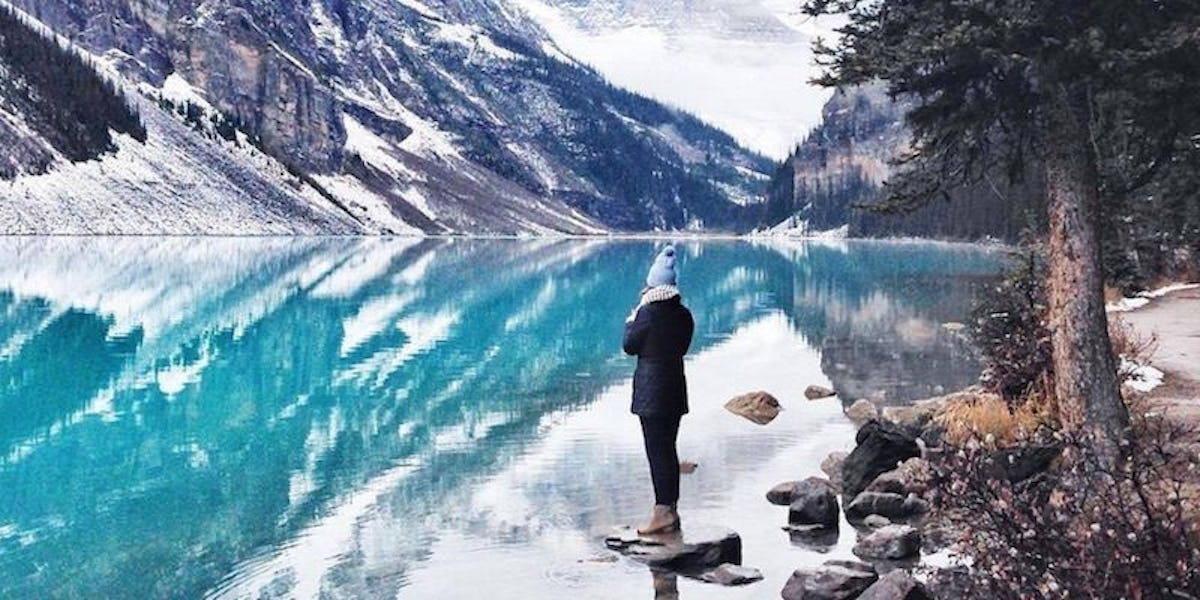 17 Gorgeous Winter Wonderlands You Need To Visit This Season (Photos)
Winter will always be one of my favorite times of the year.
Seriously, how could you not love a season that transforms everything around you into a winter wonderland that looks like something straight out of a fairy tale?
I mean don't get me wrong, at times this season can be cold AF.
But if you ask me, the frosty flurries, festive celebrations and sparkling white landscapes far outweigh a little frost bite every now and then.
Plus, there's nothing that can top the feeling of warming up next to a cozy fireplace with a cup of hot cocoa on a cold winter night.
Unfortunately, many of us had to settle for a not-so-white Christmas this year due to some uncharacteristically warm weather.
Yep, it appears Jack Frost really dropped the ball with his annual delivery of winter weather this year.
But don't worry, you don't have to put all of your favorite sweater-weather ensembles away just yet.
From snow-capped mountains and ski resorts to frosty pine forests and charming icicle-clad villages, there are still lots of stunning spots with some magical snowy sights.
So we set out to find some gorgeous winter getaways that are guaranteed to satisfy your winter wanderlust and give you some pretty badass Instagram ops, of course!
Take a look at the pictures below to see 17 amazing winter travel destinations.
Quebec, Canada
Gudauri Ski Resort, Georgia
Rovaniemi, Finland
Whistler, Canada
Sapporo, Japan
Zermatt, Switzerland
Jukkasjärvi, Sweden
Aurora Village, Canada
Reykjavik, Iceland
Wanaka, New Zealand
Aspen, Colorado, USA
Saint-Martin-de-Belleville, France
Park City, Utah, USA
Portillo, Chile
Girdwood, Alaska, USA
Cortina d'Ampezzo, Italy
Lake Louise, Canada