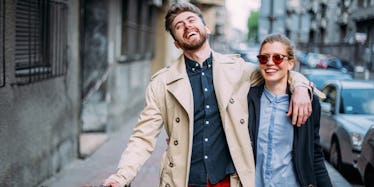 The 10 Most Romantic US Cities To Go To With Your Valentine's Day Date
Valentine's Day is right around the corner.
So, if you're still looking for the perfect spot to sweep your date off his or her feet, don't worry, I have you covered.
Remember when I showed you some of the most romantic spots to have dinner with your date on Valentine's Day?
Well, swooning over your sweetheart as you eat a seriously tasty meal isn't the only way you can celebrate this lovely occasion.
Amazon just put together a list of the most romantic cities across the US just in time for Valentine's Day, so there's no better time to be spontaneous and sneak away to one of these dreamy destinations with your bae.
Plus, I did all the work and even figured out cute date ideas for each city, so all you have to do is pack a bag and grab your boo.
Check out the photos below to see some of the most romantic cities in America.
Alexandria, Virginia
Miami, Florida
Knoxville, Tennessee
Orlando, Florida
Vancouver, Washington
Cincinnati, Ohio
Columbia, South Carolina
Pittsburgh, Pennsylvania
Round Rock, Texas
Ann Arbor, Michigan
Citations: These Are The Most Romantic Cities In The U.S. (Refinery29), Love is in the Air in Alexandria — Amazon.com Releases the Top 20 Most Romantic U.S. Cities (Amazon)