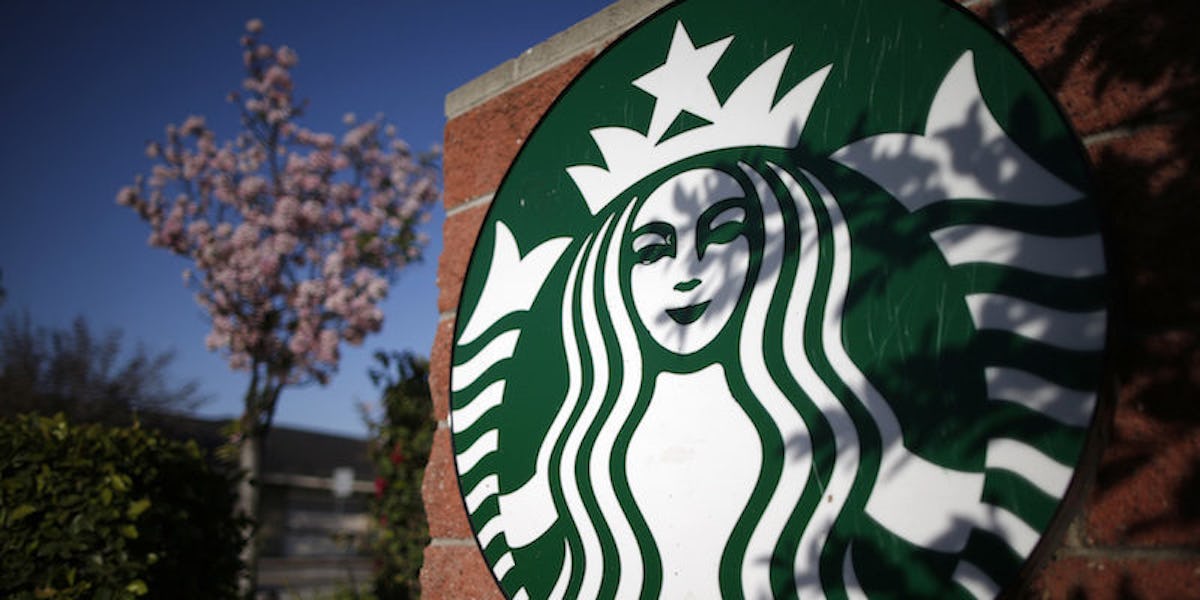 Starbucks Is Now Offering An Insane New Lunch Deal For Really Cheap
REUTERS/Lucy Nicholson
If you like the idea of saving some dough on lunch every day, I have some good news for you.
Some quick service restaurants are giving consumers a bit more bang for their hungry bucks by offering some pretty awesome bundle deals on their popular items.
Yep, from Wendy's four for $4 deal to McDonald's McPick 2 menu -- it seems like lots of food chains are jumping on this new bundle bandwagon.
However, it turns out you don't necessarily have to take a trip to the drive-thru to score a tasty deal on lunch these days.
Now, you can grab a bundle deal right at your beloved coffee shop.
That's right. Starbucks just launched a new limited-time Power Lunch promotion, which features a sandwich, salad or bistro box, along with a snack, a banana or fruit bar and a bottle of water -- all for just 8 dollars.
Yeah, I know. Talk about a seriously awesome lunch.
In case you're wondering how much of a deal you're actually getting, Brand Eating estimates opting for the Power Lunch deal will save you about $3 or $4, as opposed to buying all of these items a la carte.
Check out the pictures below to see this mouthwatering lunch promotion.
If you're a savvy shopper when it comes to scoring some tasty snacks...
You'll be glad to know you can now save some money on your mid-afternoon meals...
...thanks to Starbucks' latest lunch promotion.
Feast your eyes on the almighty "Power Lunch" deal.
This $8 lunch promotion lets you score a bunch of your beloved bites for a price you can't beat.
Each Power Lunch includes a sandwich, salad or bistro box...
As well as a snack, like popcorn, pretzels or chips...
...plus a banana or fruit bar and a bottle of water -- all for just 8 dollars.
However, if you're looking to snatch up some of these mouthwatering bundles, you better act fast...
...because Starbucks will only be offering this limited-time lunch deal until May 30.
Citations: Starbucks has unleashed a new weapon in the war against McDonald's — and it's great news for consumers (Business Insider)