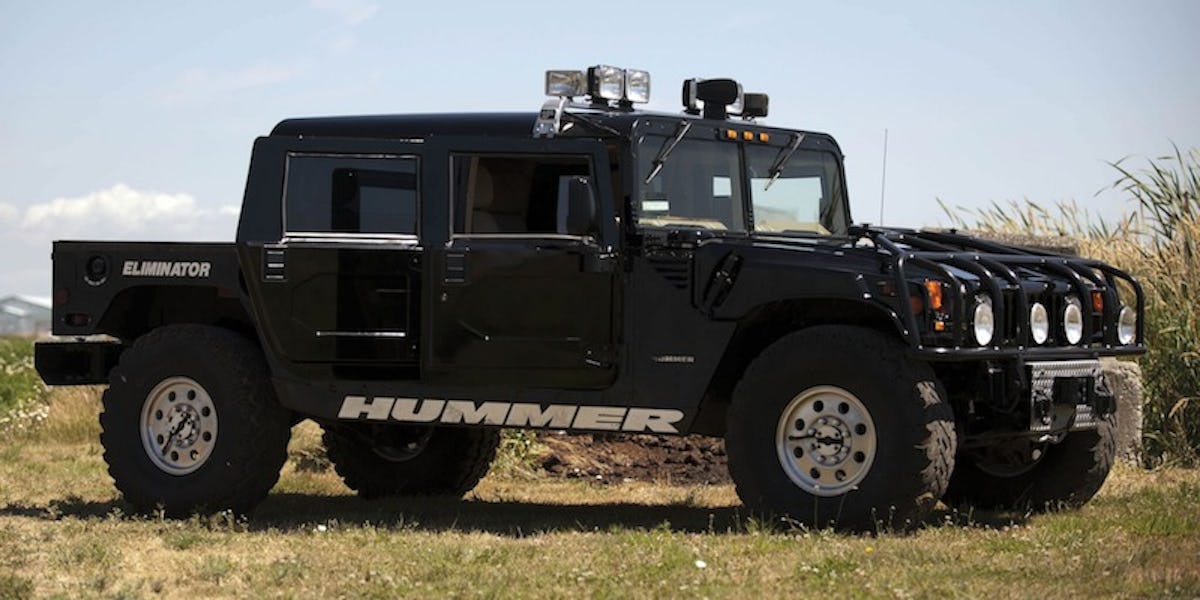 Someone Just Bought The Last Car Tupac Purchased Before His Death
RR Auction
How far would you go as a super-fan to honor your favorite celebrity?
While some of us would rather just follow them on Instagram, binge-watch every movie they've ever been in and play every song they've ever made at really high decibels, other super-fans would rather own a piece of their history.
An automobile collector and Tupac fan from the Midwest decided to honor one of his favorite musicians by purchasing the last car Tupac ever bought: a 1996 fully-loaded Hummer H1.
It turns out Tupac actually customized this bad boy himself. Equipped with a 6.5 liter, turbo diesel V8 engine and an automatic transmission, this gently-used blast from the past bears only 10,101 miles on its odometer.
So, how much would a piece of Tupac's history and success cost a deep-pocketed super-fan? Try $337,144!
An anonymous buyer just bought the last car Tupac purchased before his death: a Hummer H1.
Pretty clean for a '96!
It turns out this thing only had 10,101 miles on it.
The super-fan and car collector purchased the vehicle from Boston-based auction house RR Auction.
Who wouldn't want a gas-guzzling monster of an SUV that the world-famous Tupac customized himself?!
Custom features include off-road lights, a 360-degree spotlight, and a grille guard as well as oversized off-road wheels and tires.
Prior to her passing, Tupac's mother, Afeni Shakur Davis, was listed as the property successor of the vehicle.
As you can see from the burl wood and beige leather upholstery, Tupac rode in style.
The Hummer was fitted with a license plate that reads "YAKNPAK," honoring Shakur and late rapper Yaki 'Prince' Kadafi.
Also found in the vehicle were two cassette tapes. One was of Tupac's "All Eyez On Me" and the other was Michael Jackson's "Thriller."
Robert Livingston, the Executive VP at RR Auction said, "It's an incredible piece of hip-hop history that evokes the invincible spirit of one of rap's true lyrical giants."
The $337,144 price tag is a small price to pay to feel as invincible as Tupac!
Citations: RR Auction