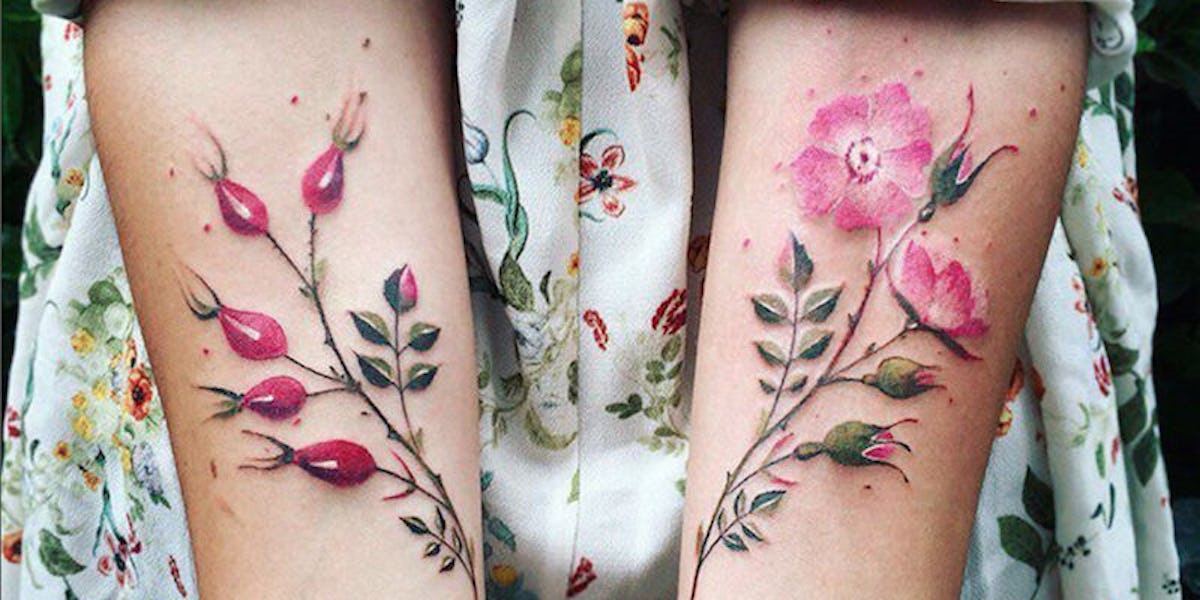 These Seasonal-Inspired Tattoos Are All The Inspo You'll Need To Get Inked
Instagram
Tattoo artist Pis Saro is bringing nature back to body art with tattoos that beautifully reflect the changing seasons. Creating tattoos that are both soothing and intriguing is what Saro does best, and by the looks of her growing Instagram following, she doesn't plan on stopping any time soon.
While she does stick to a natural theme when it comes to her art, that still leaves a lot of room for inspiration. As Saro explained to Illusion Magazine,
The mood of my art changes with the seasons. I grow flowers and watch them attentively, looking at each fractal detail in petals and leaves. They're not as simple as they seem! I like to study plants, animals, and birds of different countries, too, always searching for new ideas.
Keep scrolling to see some of the seasonal-inspired tattoos that'll get you in a tattoo parlor ASAP.
Give your leg something to smile about.
Or give yourself a permanent accessory.
Your arms never looked so fresh.
It's all about being delicate...
while still being bold.
Whether leaves are your thing...
or a dreamy summer sunset...
You can find everything you need in nature.
Hopefully this proves that to find great tattoo inspiration, all you have to do is go outside and look around.
Citations: Ethereal Nature Tattoos Inspired By Changing Seasons (Bored Panda)