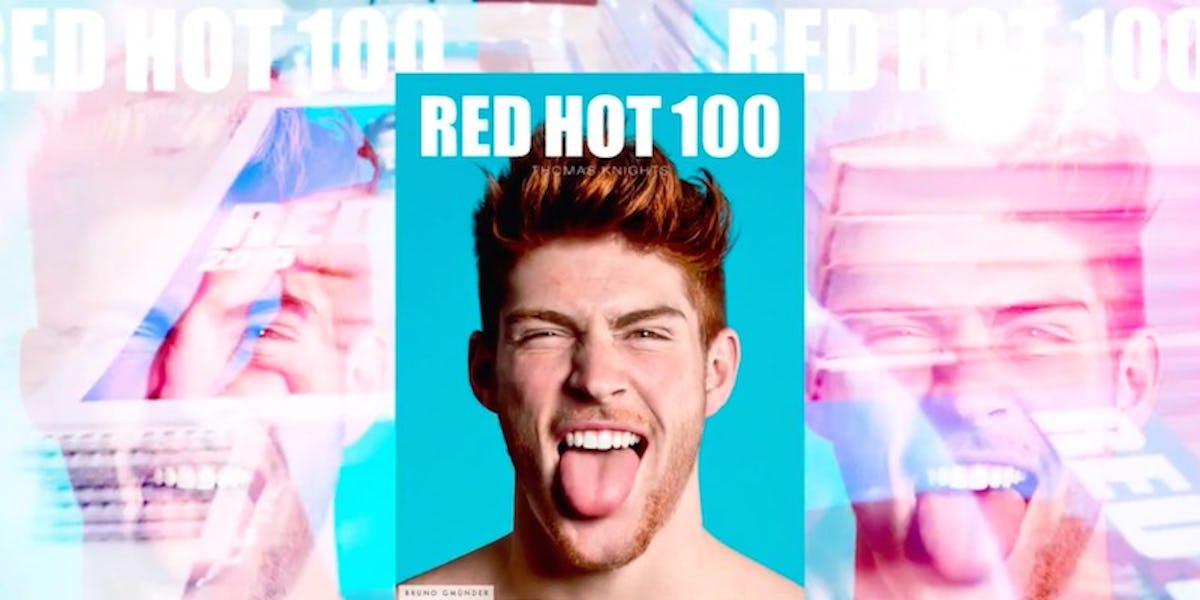 RED HOT Celebrates Redheads Through Sexy Art And Anti-Bullying Campaign
Everyone has a type. Even if you think you don't have a type, you have a type. Certain physical characteristics ruffle your feathers more than others.
Some like 'em tall, dark and handsome. Others prefer 'em lean, light-haired and cute.
And then there's the demographic of those who get fired up over the unique sex appeal of a redhead.
If you're one of those ladies, your day is about to be made, as RED HOT is on a mission to "rebrand the ginger male stereotype."
What is RED HOT? It's an art campaign, founded three years ago, with a mission to place red-headed men in the spotlight as the "ultimate male" -- sexy, confident and alpha.
The campaign has showcased several exhibitions, as well as published a book and yearly calendars, all celebrating the redhead demographic.
Founder Thomas Knights writes on the company's website,
Guys with red hair don't have the positive role models that girls do in our culture. A male with red hair is not seen as aspirational, culturally speaking, with very few leading men, heroes, action stars or heartthrobs played by men with red hair in Hollywood or on our TV screens. Also the more laddish culture of banter - that maybe is not so prevalent in female friendship circles - creates a fear of speaking out based on the concept of 'it was just a joke'. While many people may argue calling someone a 'ginga' or any other 'fun' words for people with red hair is just witty banter, for some of those on the receiving end, the impact to their self esteem is felt much more deeply and can have lasting, detrimental effects at school and way into their adult life. Red Hot is my response to this.
Below is a teaser video celebrating the company's global outreach of its art book.
The campaign also supports anti-bullying charities and states on its website that it has raised upwards of 25,000 pounds, the equivalent of almost $38,000, for such charities.
In a 2013 interview with Huffington Post, Knights says,
In the United Kingdom, children with red hair can be really bullied at school. The Anti-Bullying Alliance were very excited to be a part of the exhibition as there is very little being done to combat this particular form of bullying -- it's incredibly ingrained in our culture. There are very few positive male role models with red hair too, so the exhibition tackles these issues and starts a conversation.
Those who are interested in supporting the RED HOT campaign, or simply owning some red-haired eye candy merchandise, can buy a variety of items on the website, including calendars, coffee table books, t-shirts and more.
Proceeds from calendar sales are donated to anti-bullying charities. Who could say no to this?
Citations: RED HOT