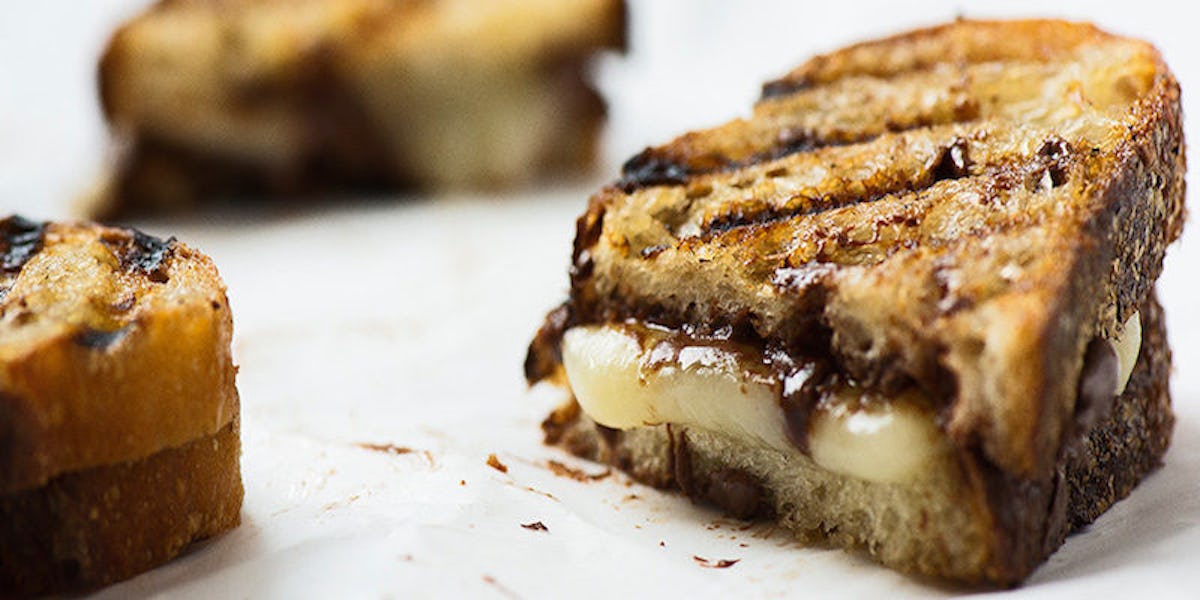 This Nutella Grilled Cheese Will Satisfy Every Single One Of Your Cravings
Tasting Table
Nutella just makes everything better.
Need some proof?
Just look at this insane Nutella and Stracchino grilled cheese.
Thick slices of Italian bread are slathered with the hazelnut spread, topped with Stracchino cheese and grilled until gooey for a seriously tasty, sweet-and-savory take on the classic sandwich.
Now, I know what you're thinking: Cheese mixed with Nutella does sound kind of strange.
But this grilled cheese sandwich swaps out the typical American cheese for some Stracchino.
If you're not familiar with this particular variety, Stracchino is a fresh Italian cheese that's soft and creamy with a touch of tang, so it's pretty much the perfect companion to rich Nutella.
No need to restrict this to the dessert table, though. It makes a very satisfying late-night snack, too.
Check out the video to see how you can make this delectable Nutella Grilled Cheese Sandwich at home, and check out Tasting Table for more delicious recipes.