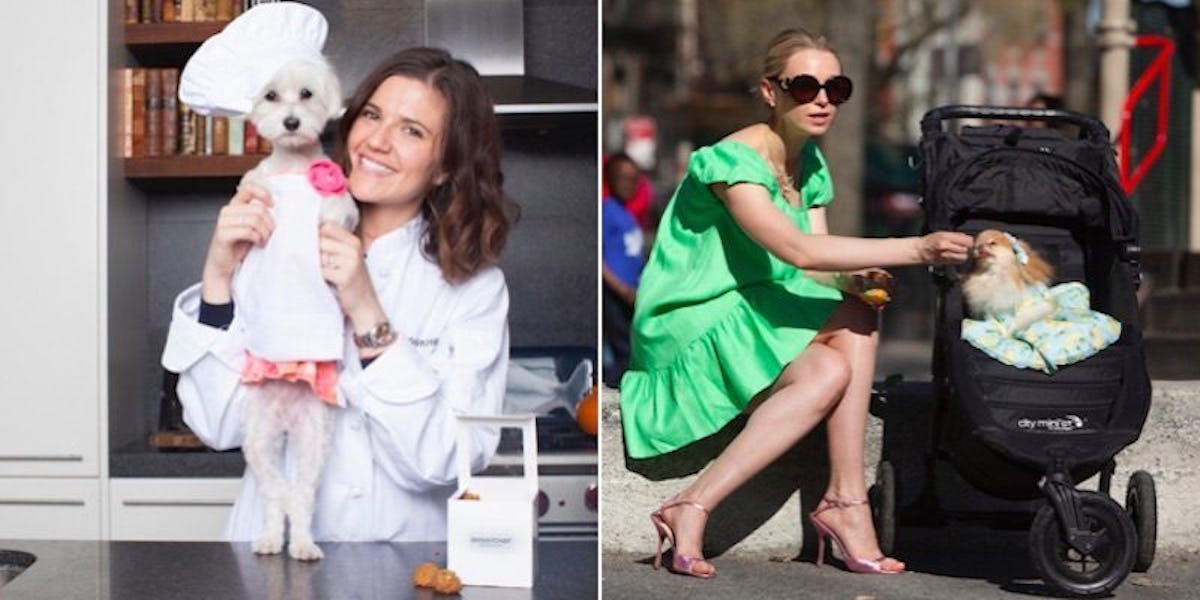 These Pet Owners Took Adorable Mother's Day Photos With Their Puppies
Mother's Day is this weekend, so there's no better time to appreciate the number one lady in all of our lives.
Dear old Mom.
Our moms are the ones who take on the daunting task of guiding us through life and never cease to unconditionally love us (no matter how much of a pain in the ass we can be at times).
So if you ask me, most mothers out there deserve damn medals, or at least cards, for all of their hard work and dedication.
And I'm not just talking about the human mommies, either.
There are also a lot of proud doggy moms out there who deserve to be celebrated on Mother's Day, as well!
Recently, talented photographer Chantal Adair, aka The Dog Stlyer, grabbed her camera and set out to capture the beauty of being a dog owner by photographing a variety of dog moms alongside their beloved fur babies.
All the portraits reveal something about the pairs' personalities, whether they're dressed in matching outfits or hanging out in meaningful settings.
Adair's photos perfectly capture the loving bond that exists between a human mom and her furry four-legged child, and after you see all of these heartwarming images, you might just consider becoming a doggy mom yourself one day.
Check out the pictures below to see proud moms and their pups!