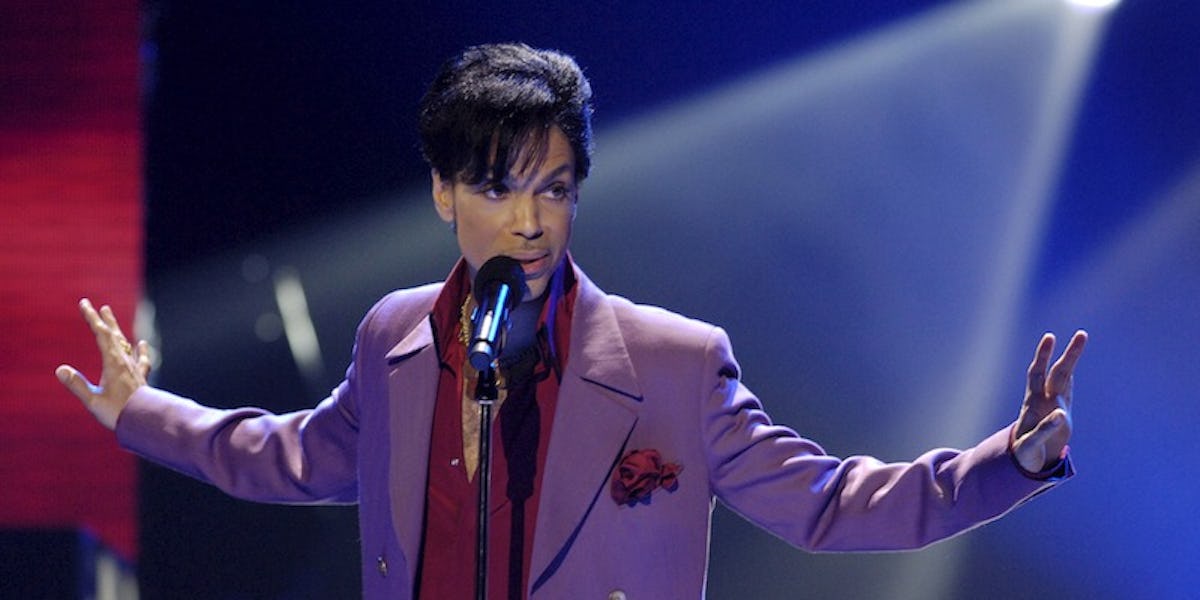 Purple Strain: 10 Potent Marijuana Strains To Smoke In Honor Of Prince
REUTERS
Whether you're a fan of his music or not, everyone can agree that Prince was an absolute icon.
All of us are familiar with his artistry, and we're pretty sure some of us owe our lives to it, if you know what we mean *wink*. Also, what's better than "Purple Rain" when you're stoned?
Nothing, that's what!
So, if you're looking to console your broken heart, deconstruct "Darling Nikki," or just want to party like it's "1999," we're here to help.
In honor of his career, here are ten strains to smoke to honor the great one.
1. Raspberry Cough
In honor of "Raspberry Beret," Raspberry Cough is a great strain to smoke in honor of Prince.  It's known to make you euphoric, creative, and uplifted – just like the song!
2. Purple Dream
Obviously Prince is our Purple Dream, so this one only makes sense.  It has a grape and berry flavor to it, and it is in your face loud, just like Prince would have liked it.
3. Diamond OG
Diamond OG is a beauty, just like Prince himself.  It is relaxing, euphoric, and all around gorgeous.
4. Purple Princess
So there isn't a purple prince (yet, we hope), but there is a strain called Purple Princess, which is what all us Stoned Girls like to call ourselves anyway.
5. 3X Crazy
"Let's Go Crazy" – 3X Crazy that is!  3X Crazy will leave you feeling clear headed and psychoactive!
6. Purple Cream
This is an homage to one of Prince's sexiest songs, "Cream."  According to Leafly, it's a perfect nighttime strain that will make you tingle in all the right places.
7. Rockstar
Prince was inducted into the Rock & Roll Hall Of Fame in 2004, which is when he performed his now famous guitar solo during "While My Guitar Gently Weeps."
8. Purple Star
If there are two words to describe Prince, they would be "purple" and "star".
9. Purple Kush
Purple is kind of Prince's thing, you know. Purple Kush is blissful,relaxing, and euphoric, just like The Most Beautiful Girl In The World.
10. Purple Widow
Last, but not least, Purple Widow.
We don't think we're alone when we say that we all feel like Purple Widows without Prince.
This post was originally written by Rebecca Hourselt for Stoned Girls.
Citations: 10 Strains To Smoke In Honor Of Prince (Stoned Girls)