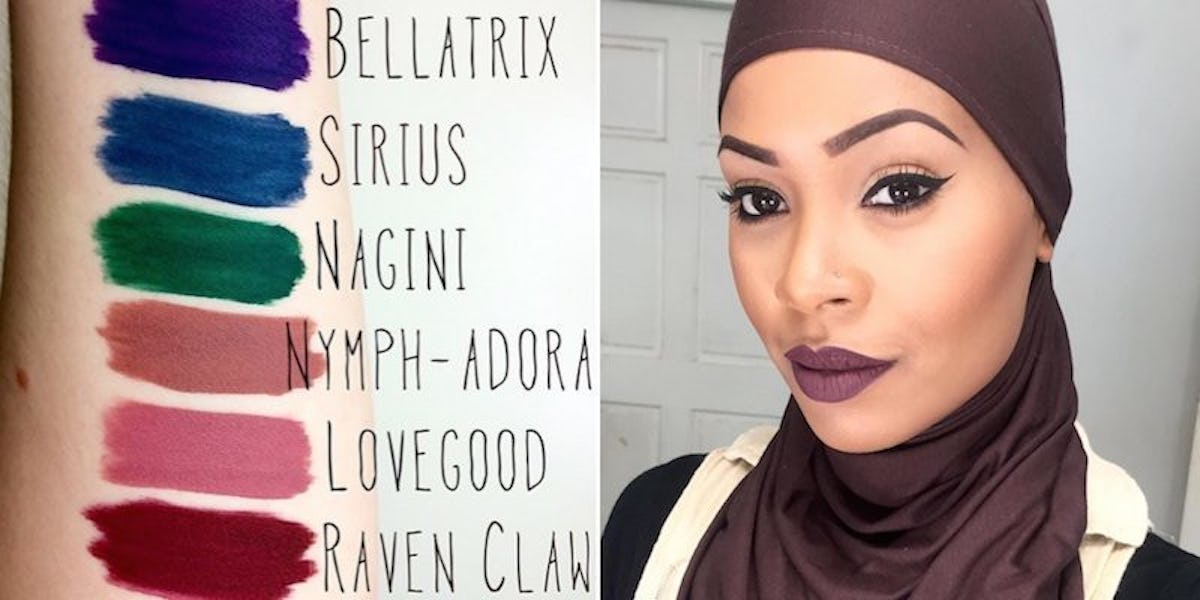 These Lipstick Colors Based On 'Harry Potter' Are Absolutely Magical (Photos)
Instagram
If you're a beauty wiz looking to add some magic to your Muggle makeup routine, you're in luck.
You can now make your smile look spellbinding with the simple wave of a wand. A lipstick wand that is.
That's right, LASplash just released a line of amazing "Harry Potter"-inspired lipsticks. Now, Muggles are pretty much losing their sh*t over these luscious lip potions.
Then again, it's not hard to see why. These gorgeous colors will make you more infatuated with your lips than any love charm.
Check out the new lip collection below!
Your makeup is about to become a lot more magical...
Since LASplash just released a new line of liquid lipsticks...
...in a variety of incredible "Harry Potter"-inspired shades.
The collection includes all sorts of charming shades. You can wear Ravenclaw...
Sirius...
Lovegood...
Nagini...
Alastor...
Severus...
Bellatrix...
Hermione...
...or Nymph-Adora.
This might be the best thing to ever happen in the wizarding world of cosmetics.
Citations: You Have To Check Out This Spellbinding Line Of Harry Potter-Themed Lipsticks (Teen Vogue)