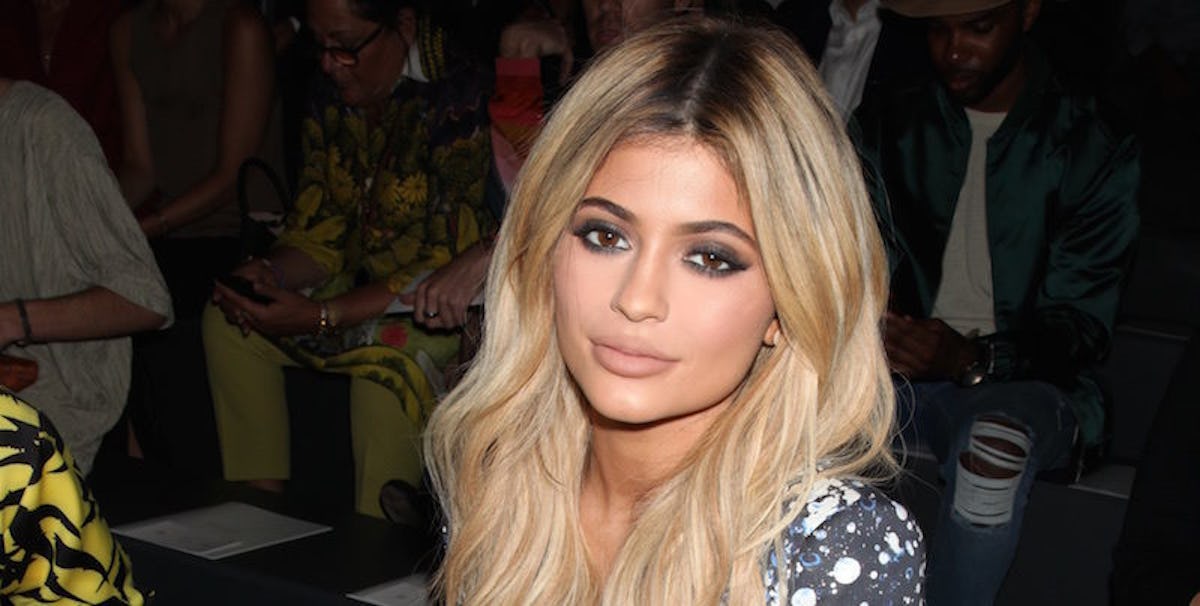 Woman Gives Herself An Amazing Makeover Using Kylie Jenner's Lip Kits
REX
Are you running out of excuses to give the Kardashian/Jenner family all your money?  YES?!?! WAIT! DON'T PAY YOUR BILLS YET!!!
LiveGlam ambassador and makeup wizard Nikita Dragun recently mastered a full-face makeover using only Kylie Lip Kits, meaning YOU HAVE TO BUY KYLIE LIP KITS AND ONLY KYLIE LIP KITS, AND YOU HAVE TO DO IT NOW.
LiveGlam posted the video to Instagram and called it a "glam full face look that def won't budge in the summer."
To achieve the look, Nikita used True Brown K for her brows and to dab some small freckles across her cheeks, Koko K for blush and to color her lips and finally Kourt K's plum purple tone for winged eyeliner.
Any foundation, highlighter or mascara apparent on Nikita in the clip was obviously not achieved with the Kylie Lip Kit colors, but the easily impressed among us will likely be convinced to stock up on KLKs regardless.
SALLIE MAE DOESN'T NEED YOUR MONEY THIS MONTH, KYLIE JENNER DOES!!!
Just kidding. Be responsible. Unless your level of cosmetic expertise matches Nikita's, pay your bills and stop rubbing lip gloss all over your eyelids.
Citations: Woman does full make-up only using Kylie Jenner lip kits (Daily Mail)