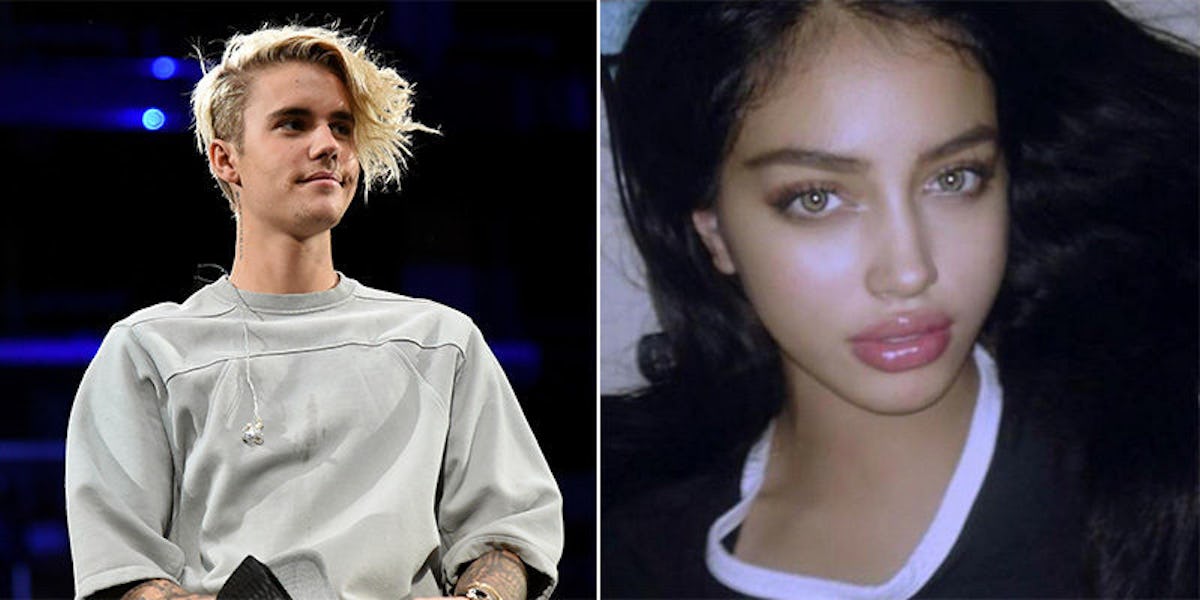 Justin Bieber's Fans Found His Gorgeous Mystery Woman On Instagram (Photos)
If you follow Justin Bieber on Instagram, you may have seen the post revealing his latest crush.
That's right. On Monday, J Biebs posted a pic of a blessed babe he apparently didn't know.
Naturally, his army of Internet Beliebers got to work to find out the identity of this mystery maiden.
It turns out his dedicated fans did a pretty damn good job of tracking her down because it only took them a day to locate her Instagram account.
Say "hello" to Justin's dream girl, Cindy Kimberly, also known as wolfiecindy on social media.
Apparently, Cindy is a 17-year-old residing in Spain who just so happens to be a fan of Justin as well.
Who knows, maybe these two will end up becoming Hollywood's next hot couple.
Take a look at the pictures below to see Justin's mystery bae.
On Monday, Justin Bieber posted a photo of a gorgeous gal on Instagram with the caption, "Omg who is this!!"
His loyal fans jumped on the mission to figure out this mystery woman's identity...
...and it didn't take long for them to find her Instagram account, wolfiecindy.
Apparently, her real name is Cindy Kimberly...
...and according to her Tumblr account, this babe resides in Spain and just turned 17 last month.
It turns out Cindy is a fan of Justin's work...
...and, ironically, posted a video of herself listening to one of his songs earlier this week.
Clearly, Justin isn't the only dude who's seriously crushing on Cindy; she has a lot of admirers who send her all sorts of fan art.
Naturally, Cindy is getting a sh*t ton of attention thanks to Bieber's Instagram post, and she doesn't really know what to make of her new-found social media stardom.
Will we see her next to Biebs on the red carpet one day?
Citations: Justin Bieber's Mystery Instagram Girl Crush Has Been Found (BuzzFeed)