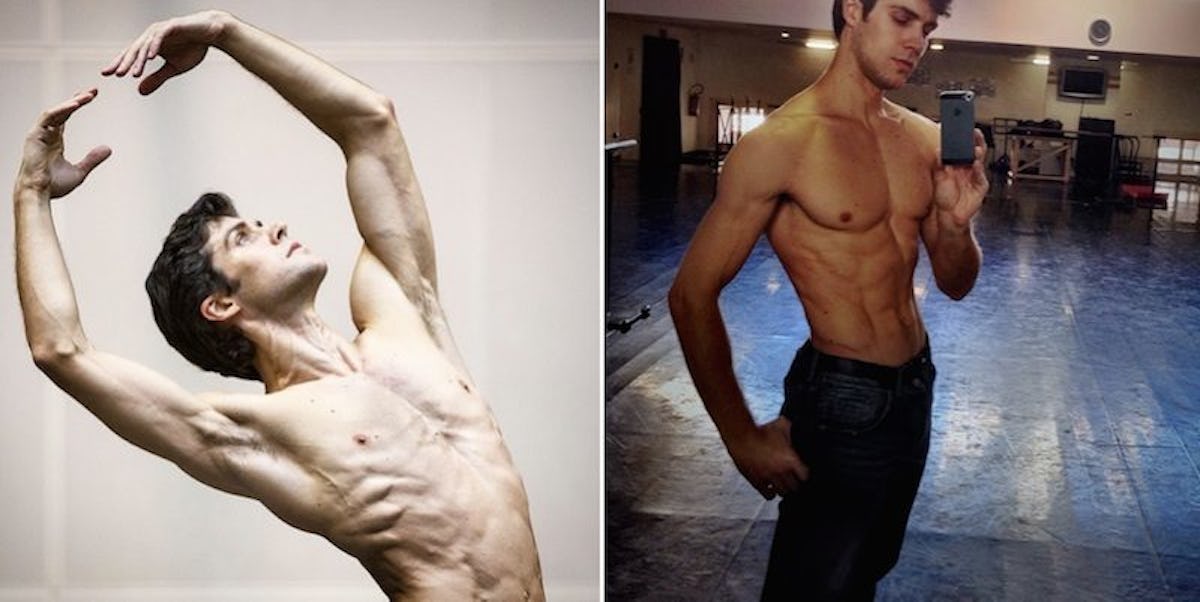 This Italian Principal Ballet Dancer Is Just Way Too Sexy For Words (Photos)
When it comes to hot dancers, elegant ballerinas normally come to mind right away.
However, there are also some dancing dudes out there who give those prima ballerinas a serious run for their tutus.
Case in point: Roberto Bolle.
Bolle is an Italian principal dancer at the American Ballet Theatre who steals the spotlight in every show.
Lately, Bolle has been heating up the social media scene with his impressive Instagram account.
He's is pretty much the epitome of eye candy. I mean, this ballet hunk might be the only man alive who can make a pair of tights look sexy as f*ck.
Take a look at the pictures below to see the blazing hot ballerino.
Here is Roberto Bolle.
Bolle is a principal dancer at the American Ballet Theatre...
...and one of the hottest things to ever happen to ballet.
Lots of people are falling head over heels for this sizzling stud...
Thanks to his impressive Instagram account filled with all sorts of stunning stage shots...
...and a variety of offstage uploads too hot for words.
It's not hard to see why everyone wants a piece of this principal dancer.
He has a gorgeous smile guaranteed to melt your heart...
An insanely perfect bod that looks like it might actually be chiseled out of marble...
...and he makes man tights pretty damn irresistible.
Seriously, this guy can even make skirts look sexy AF.
Plus, he looks just as heavenly when he's not in a leotard.
This dapper dancer looks pretty nice in a suit, too.
When he's not dazzling audiences with his mesmerizing dance moves...
Or snapping pics of his insane flexibility...
...you can usually find him uploading gorgeous selfies.
It also doesn't hurt that Bolle's ass selfie game is even stronger than Justin Bieber's.
Seriously, I think I might just take up ballet so I can get on stage with this divine dancer dude.