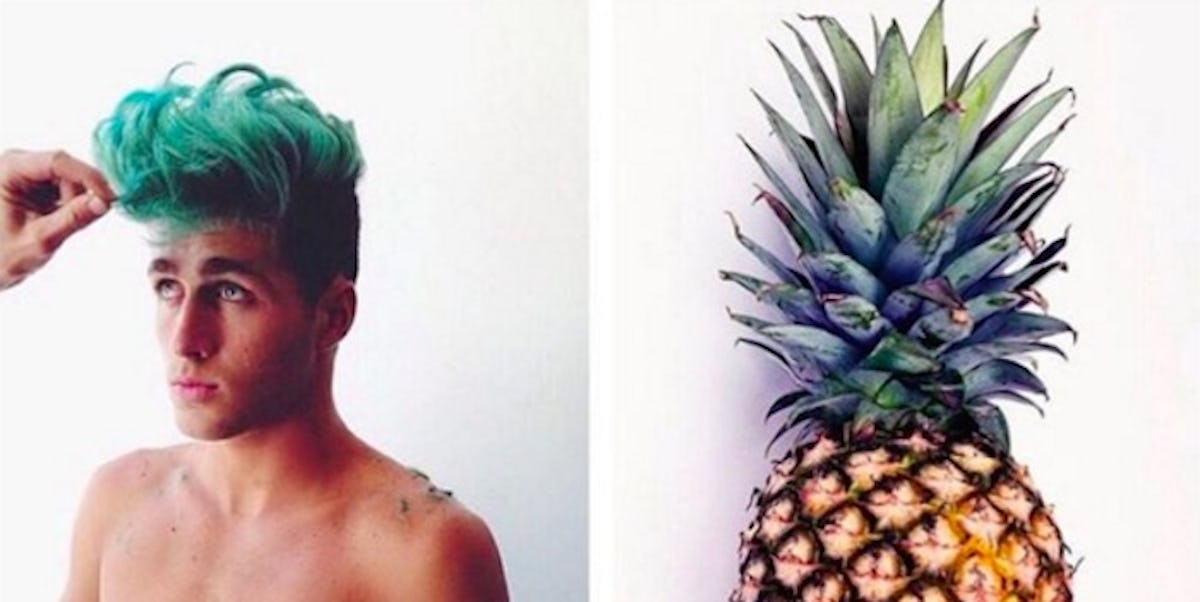 Hot Dudes Who Look Like Your Favorite Foods Will Make You Drool (Photos)
Instagram
If there's one thing I love even more than admiring some stud muffins, it's drooling over a fine-ass plate of food.
Seriously, I think I could stare at pizza all day.
There's a pretty good chance I'm not the only foodie out there who has a thing for ridiculously hot guys.
So it only made sense to bring these two tantalizing things together and create one of the most irresistible eye-candy accounts of all time.
Behold, "Hot Dudes And Food."
As you may have guessed, this Instagram account features all sorts of gorgeous guys alongside mouthwatering #foodporn that look just as delicious.
Whether you're in the mood for a hot cup of joe, a spicy bae-rrito or a brawny beefcake, Hot Dudes and Food has a man on its menu to suit everyone's taste.
Take a look at the pictures below to see these delightful dude and food pairings.
Feast your eyes on Instagram's latest and greatest "hot guys" account...
...Hot Dudes And Food.
This heavenly account pairs insanely hot guys with food that looks just as irresistible...
... and these fine fellas are guaranteed to satisfy all your eye-candy cravings.
Just look at this stud... sprinkled in freckles...
...and this tall, dark and handsome cup of joe.
Don't even get me started on this delectable six pack... of doughnuts.
I love it when a dude's dye job matches his dessert.
This tantalizing avocado toast will turn you into a Belieber.
No girl can resist hot guys with a side of fries.
This spicy bae-rrito will make you extra thirsty.
Are you into salads? Because I think I'm falling in lovage.
This tasty twosome will make your heart melt faster than ice cream on a hot day.
I'll take a pizza that sizzling stud any day.
Breakfast and Bae > Breakfast in Bed.
Who knew soft serve could look so damn sexy?
I hope you saved room for dessert.