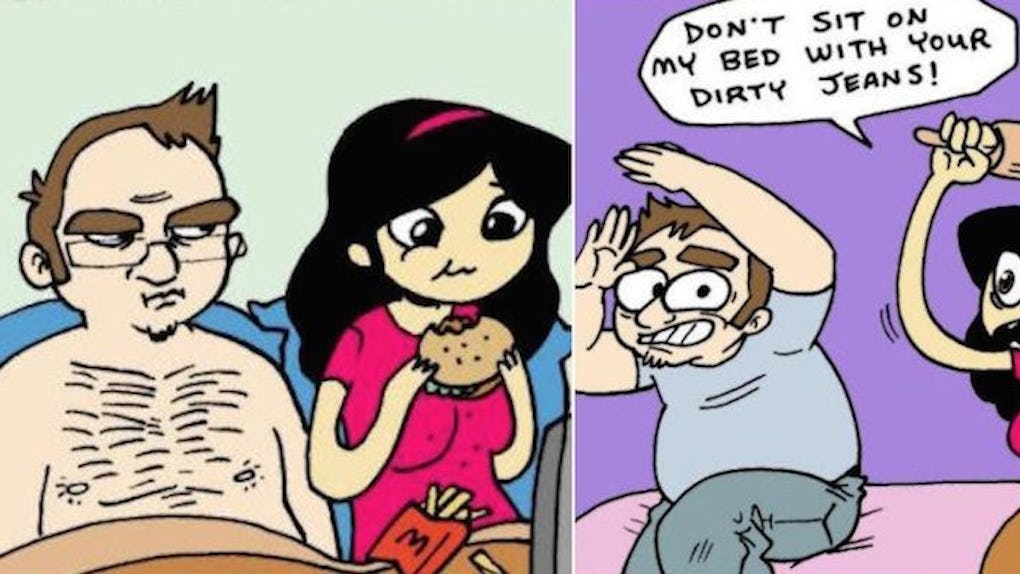 JHall Comics
This Guy Makes Hilarious Comics That Perfectly Describe Dating Today (Photos)
We've all experienced the clichés that go along with dating.
Whether we had short-term or long-term relationships, we all know what it's like to be with a person who unknowingly enforced double standards or carried way too much baggage for anyone else to handle.
It's just the harsh reality of dating!
In a recent collection of comics, illustrator JHall introduces readers to his "Bloop" series. The comics depict all of the unavoidable scenarios that tend to go along with relationships and general dating.
Check out the 10 relatable relationship comics below!
When you just have to annoy her:
When her hair takes over the bathroom:
Her place vs. your place:
Her phone addiction vs. you being on the computer for a whopping 10 minutes:
Your idea of keeping busy:
When she tries to be sexy for you:
When she reveals how obsessed she is with clothing:
Her vivid imagination vs. yours:
When you want to make up just so you can have steady sex again:
The breakup:
Citations: Bloop Bloop (JHall Comics)