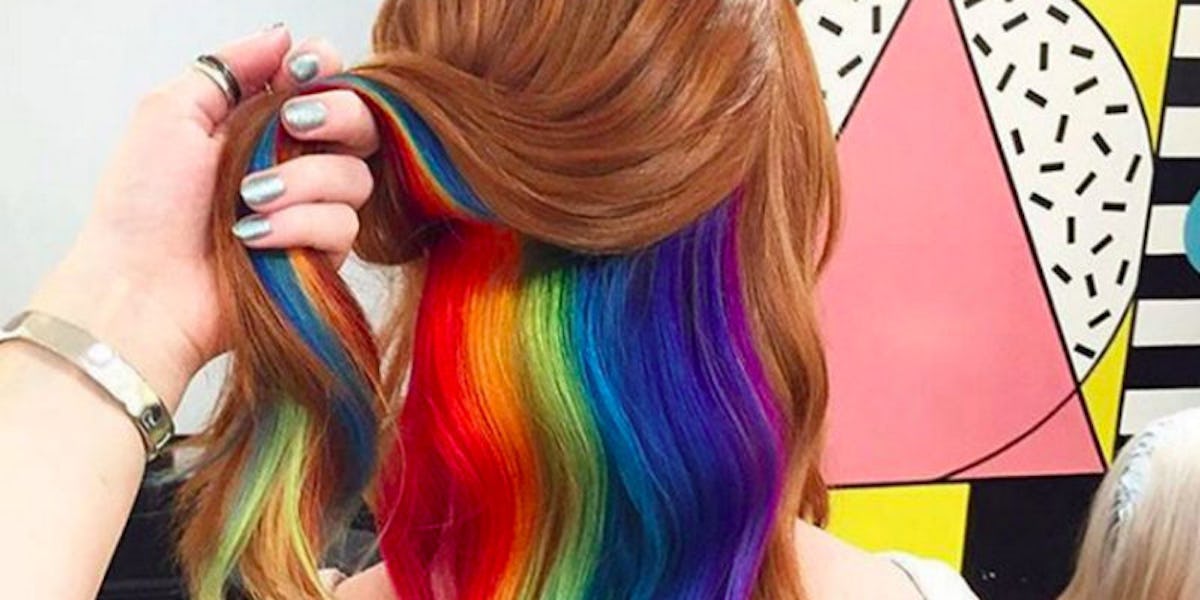 Hidden Rainbow Hair Will Make You Feel Like A Unicorn At Your Next Festival
Instagram
It's like a much more beautiful mullet!
Business on top, but party hidden beneath.
Hidden rainbow hair is blowing up thanks to a London-based salon. Not Another Salon has made a name for themselves by helping people achieve their dreams of having brightly colored hair.
Now they offer an option for the professional, and it has started a trend.
Invented by colorist Carla Rinaldi, this look is sure to pop up around festivals, and is also perfect for your day-to-day style.
You can still maintain a professional look by not dyeing the top layer.
The end result looks like Lisa Frank painted it herself!
It has the perfect peek-a-boo effect.
You could literally look like a mermaid (minus the fins).
This is basically witchcraft.
Braids! BRAIDS!
Can we get this as a Snapchat filter for those of us who can't commit?
TASTE THE RAINBOW. (Do not taste the rainbow, it is hair.)
Unfortunately, as anyone who has ever tried to dye their hair the color of a majestic unicorn glowing in the sunshine before will tell you -- the color fades fast.
Colorists even recommend coming in every three to six weeks to get touched up. Who has the time?
Citations: Hidden rainbow hair is the most magical way to look both natural and adventurous (Metro UK)