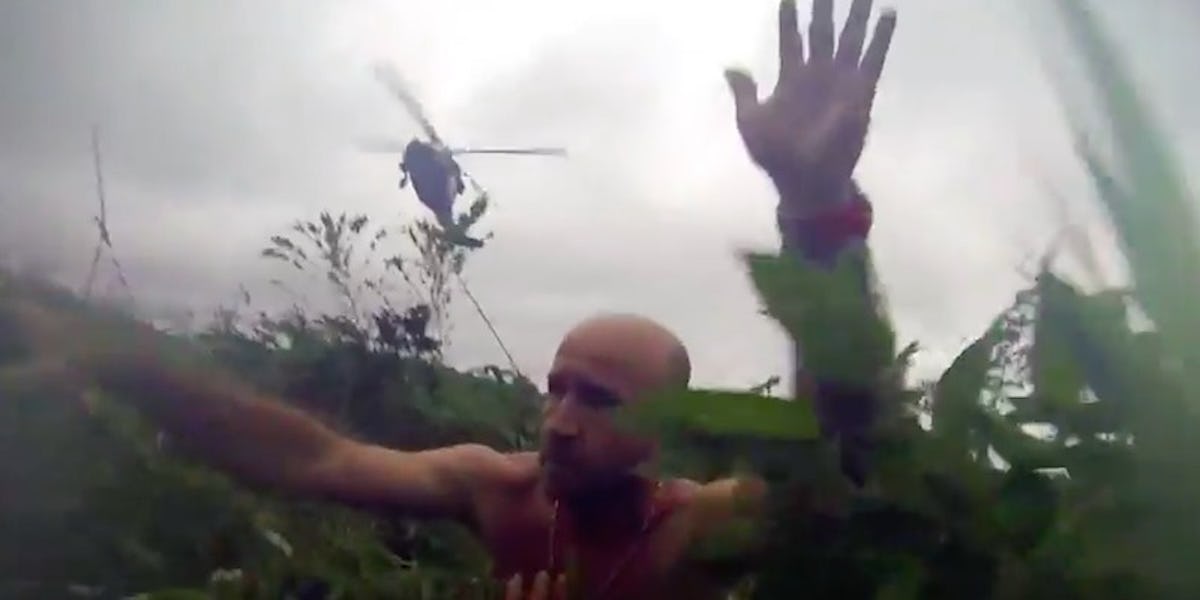 Helmet Cam Captures Crazy Footage Of Wanted Narco Gang Leader Being Captured
YouTube
Most kids who are on the sticks all day playing Call Of Duty might forget that pretty much all of the scenarios they're playing out in the video games are based off real-life situations experienced by the truly brave.
In the jungles of Colombia, this sh*t is going down for real in this first-person video of a wanted Narco gang leader being captured after a crazy gunfight that honestly makes you feel like you have a controller in your hand.
A commando helmet cam captured this intense footage of Colombian special forces tracking down Édgar Gutierrez Arenas, the leader of the country's biggest and most dangerous criminal organization, Clan Usaga.
Not only did they have to pop a bunch of his gangster homies before finally getting to him, but they found this motherf*cker in the tall grass shirtless!
They closed in on his ass with the squadron, handed him a shirt and had the helicopter pull up to take him out of these jungle streets. As always, the bad guy gets caught in the end, just like in Call Of Duty, guys!