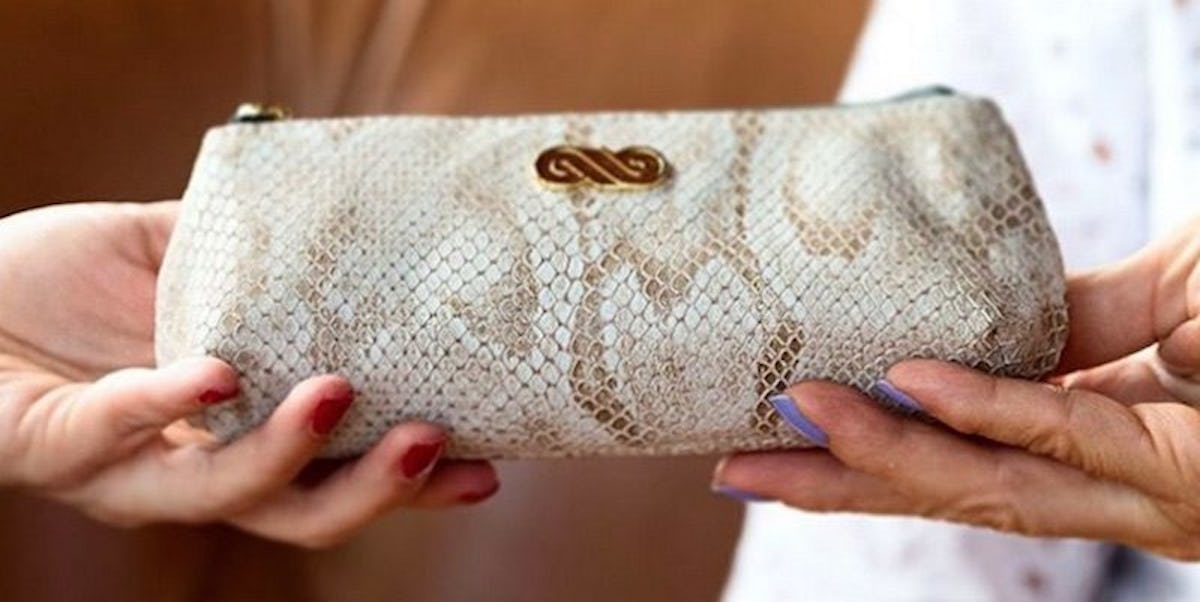 These Handbags Were Actually Designed To Hide The Smell Of Your Weed (Photos)
If you're a lady who likes to light up every now and then, you may have noticed there aren't many fashionable options out there when it comes to hiding your stash.
That is until now, of course.
Thanks to the innovative company AnnaBís, you can now get high in style with a variety of handbags that let you hide your weed.
Founded by Jeanine Moss and Ann Shuch, AnnaBís offers a collection of leather purses equipped with secret compartments and tiny aroma-locking innovations, allowing you to discreetly carry your cannabis and look damn good while doing it.
Now, you're probably wondering what inspired these ladies to come up with this awesome idea.
Moss told Mashable,
We didn't have anything fashionable and functional to carry our cannabis. That's when the light went off.
Ultimately, Moss and Shuch hope their herb-inspired handbags will help break down the stigma associated with women smoking weed.
Take a look at the photos below to see these dope handbags.
Smoking weed just got way more stylish...
...thanks to one clever company.
Founded by Jeanine Moss and Ann Shuch, AnnaBís offers a variety of purses with secret compartments to hide your stash...
...and aroma-locking innovations to keep the smell of your weed where it belongs -- inside your bag.
The bags are designed with odor-blocking resin films and air-tight zippers...
...so you can carry your cannabis around without having to worry about others catching whiffs of your weed.
The company currently offers three styles of bags ranging from $120 to $295, including a small, pencil-shaped pouch...
A fashionable, 420-friendly clutch...
...and a cross-body bag perfect for carrying your kush.
Moss told Mashable, "We believe women will be the most powerful and important force in the legalization and medical use of marijuana, and their wants and needs should not be overlooked."
Citations: These handbags are engineered to hide the smell of your weed stash (Mashable)