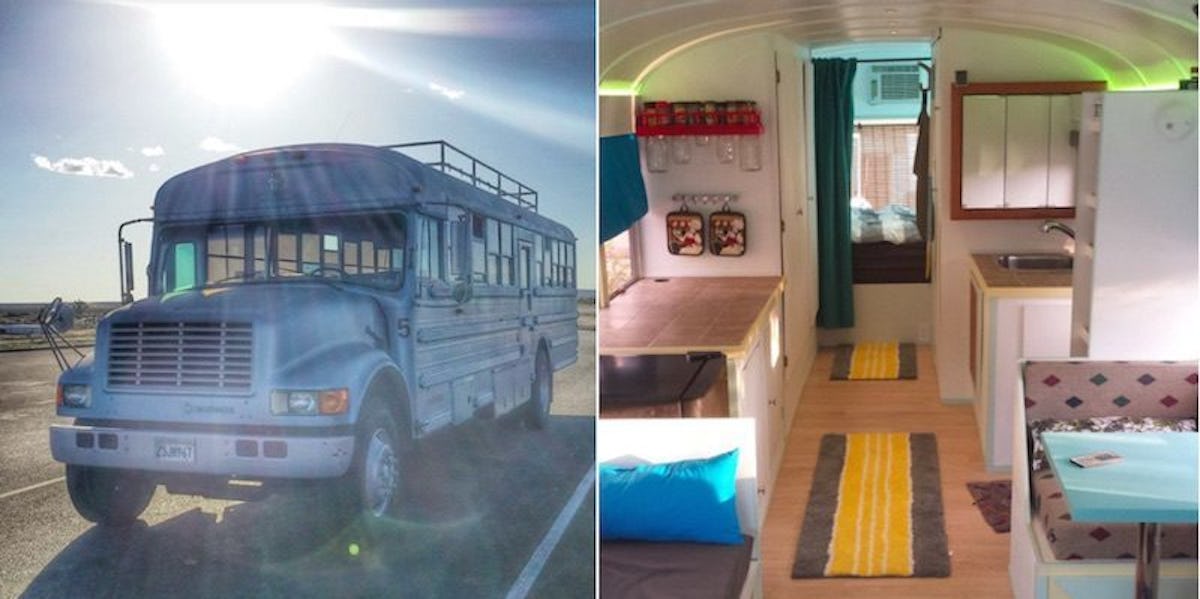 This Guy Turned An Old School Bus Into The Most Epic Mobile Home (Photos)
Instagram
Looking for ways to cut back on your monthly expenses?
Or, maybe you're simply looking for a change in your daily life. Either way, you might want to take a few pointers from an adventurer named Patrick Schmidt.
Schmidt purchased an old school bus from a church and transformed it into a fully-functional mobile home with a little help from his dad.
The best part? He documented the entire transformation on Instagram for the world to see!
According to Mashable, after turning the powder blue school bus into his own livable sanctuary, Schmidt took it on a 10,000-mile road trip from Nevada to Florida.
I think it's safe to say this dude's living the dream!
Check out the photos below for a closer look at the renovation.
Meet Patrick Schmidt, the genius who decided to buy a school bus and transform it into an epic mobile home.
https://instagram.com/p/-RO5i-l-tt/
Schmidt picked up this old school bus from a church for just $4,500.
The bus, which needed major renovations, had around 69,000 miles on it. That isn't a lot of miles for a school bus made in the 1990s!
With the help of his dad, Schmidt was able to make "Big Blue" a livable home for himself.
First, they removed the seats from each side of the bus.
Soon after, they removed the existing ceilings and cleared the interior.
Then, they installed the new flooring and ceiling.
After installing partitions and cabinets, Schmidt's masterpiece really started to take shape.
Yup, looks cozy enough to me!
So, what does a man do after building his very own mobile home?
Pack up and hit the road!
So far, he's traveled over 10,000 miles through 30 different states with Big Blue. Talk about wanderlust!
Keep up with Schmidt and his adventures by following @SkoolieLove on Instagram!
Citations: A guy transformed an old school bus and took it on a 10,000-mile road trip (Mashable)