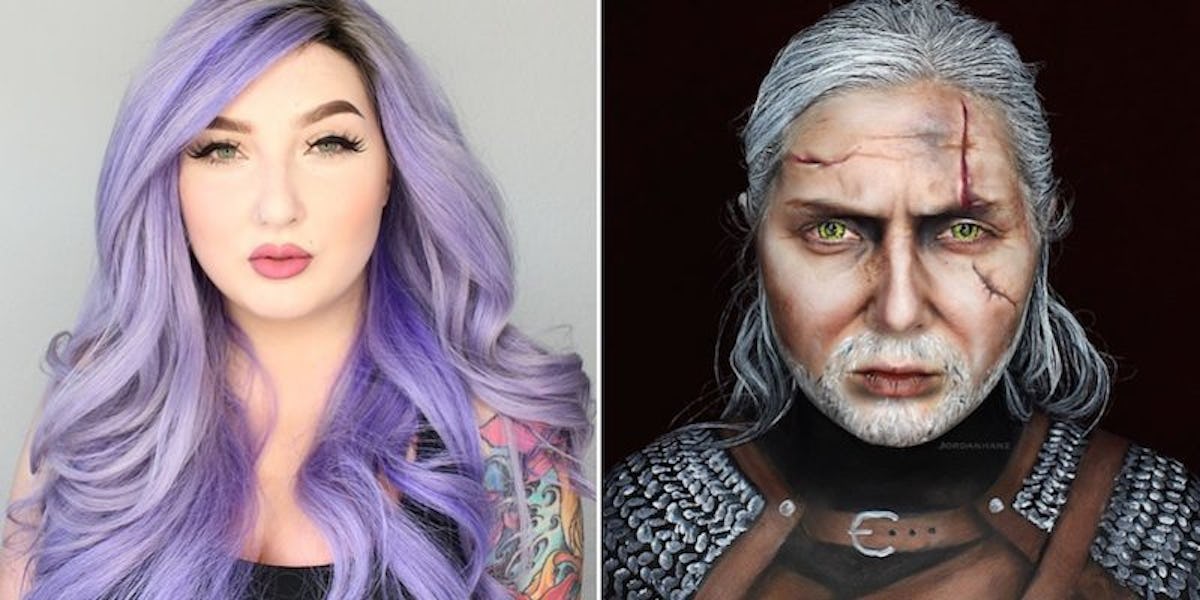 This Girl's Makeup Transformations Are Seriously Mind-Blowing (Photos)
There's a lot of crazy sh*t on Instagram; some awesome, some not.
Here's a prime example of some of the amazing work people have shared on social media.
Artist Jordan Hanz started posting pictures of her experimentation with makeup in March 2014, and they're breathtaking.
She told BuzzFeed Life,
"I first got into makeup when I found a couple of artists that would use acrylic paint to paint directly on their faces."
The looks are a mixture of acrylic paints and traditional makeup from brands like Sugarpill and Jeffree Star Cosmetics.
They vary from daily faces to characters from movies and are all mind-blowing.
These looks can take up to five hours to create, but #DoItForTheGram.
Ethereal Mermaid-Inspired Look
Orc from World of Warcraft
Night Elf from World of Warcraft
Psychedelic Kitty
Before/After
Light Eyes, Bright Lips
Half Woman, Half Reptile
Sugar Skull Zombie
Aphrodite, Goddess of Love and Beauty
Soft Glam Look
Geralt from the Witcher Series
Neutral Cut Crease
Mileena from the Mortal Kombat
Tribal Music Festival-Inspired Look