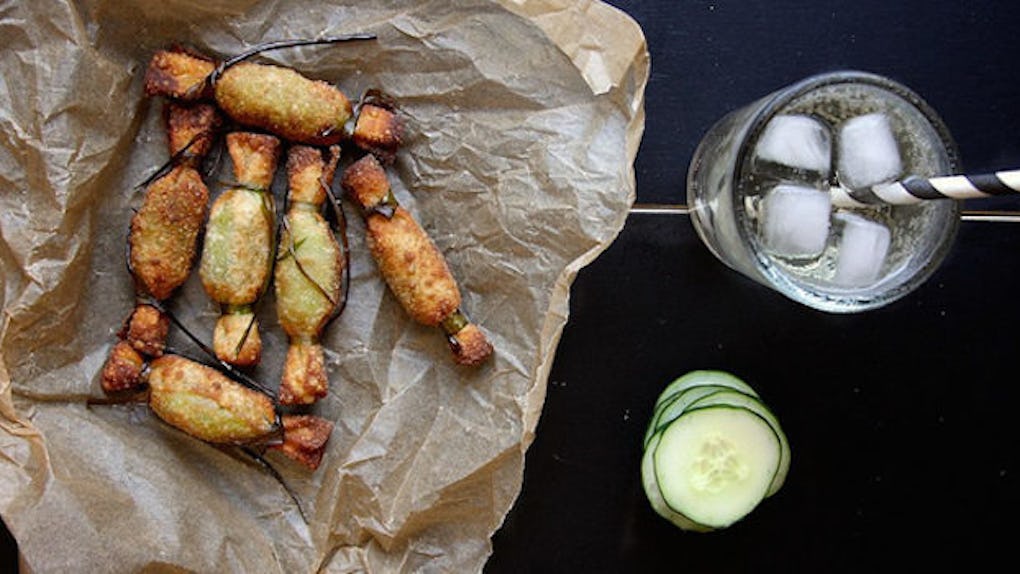 Joy The Baker
OMFG: Fried Guacamole Exists And Literally Nothing Else Matters (Photos)
Guacamole is great, really great. It goes with just about anything.
And let's be honest, it all started in Chipotle when you realized that extra $2 for guac made your burrito bowl so much better.
Or maybe you're from San Diego, like me, and it basically runs through your veins.
Regardless, you can't deny avocados go great with everything. But believe it or not, there are actually ways to make this stuff even better. Have you ever thought of... maybe, FRYING IT?
If there's a perfect day to put yourself up to the challenge of frying guacamole, it's Cinco de Mayo!
We came across a mouthwatering recipe from Joy the Baker that gives us the step-by-step process of how to make pan-fried guacamole dumplings.
Check out the process below for a closer look!
To get started, you'll need an avocado, onion, lime, jalapeño, one egg, scallion greens, wonton skins and cilantro.
First, you put the jalapeño, avocado, onion, lime juice and cilantro into a bowl and mash them up into guac.
Whip the egg yolk, and get your scallion greens, a spoon and your wonton skins ready.
Load the wonton skins with guacamole.
Roll 'em up!
Pinch both ends to hold in the Tootsie Roll-looking guacamole goodness.
Wrap both of the ends with scallion greens.
Repeat until you run out of guac or wonton skins.
And finally, it's time to fry these suckers up!
Behold, fried guacamole.
Citations: Fried Guacamole (Joy the Baker)